How To Disassemble An Elliptical Machine In 4 Easy Steps
Category: Fitness Machine & Workout Tips
Sometimes you may not be able to move an elliptical in one piece.This article gives you some tips on how to disassemble an elliptical machine in a few easy steps.
Moving can be a pain, especially when you have heavy exercise machinery that needs to be taken from one place to another. Even relocating your equipment from your top floor to the bottom one can lead to damaging your walls or causing injury.

Ellipticals are a fantastic way to lose weight but can be an immense chore to move. If you want to avoid throwing out your back or punching a hole through your furniture, it's best to disassemble your elliptical machine before trying to transport it.
This may seem tricky, but you will find it's easier than you think. We will give you a few simple steps to help you disassemble your elliptical quickly and efficiently.
Before You Begin
Before you begin, it's important to make sure you have all the necessary tools. It might be more difficult to fetch something later once you've started on your job so start fully prepared.
Tools you will need:
In order to figure out how to disassemble an elliptical machine, you will need the following tools handy:
A screwdriver and/or wrench depending on the type of bolts on the machine

Bags that you can keep small parts in so they don't get lost

A marker which is used to label the bags clearly

Electrical tape in order to keep wires secure and protected

Bubble wrap (only if you're moving) to preserve the parts
Once you have all your tools ready you can begin. Being prepared in advance will make the job easier and faster.
How to disassemble an elliptical machine: Where do you start?
An elliptical consists of three main parts:
Recommended:
Top 7 Best Ellipticals under 1000: Fitness Buyer's Guide

How To Disassemble An Elliptical Machine: 4 Easy Steps
Disassembling your elliptical machine involves separating these three parts. So, how do you do this?
Step 1: Disconnect the Power Source
Most ellipticals will be electrical. This means there are wires running throughout the machine which are usually used to power the computer that records your progress.
The first step in taking your elliptical machine apart is making sure all electrical points are disconnected. This ensures safety and also makes it easier to separate the parts. As each segment comes loose, remember to tape the ends of the wires, so they don't fray or get damaged. Also, use the tape to prevent wires from lying freely on the ground.
Protecting your wires will ensure that your machine still works in peak condition once it's reassembled and also stops anyone from being electrocuted. Overall, it will increase the machine's longevity.
Step 2: Start With the Pedals
Choose the side of your machine – it doesn't matter which one. From here, begin detaching the bolts that hold the pedals to the body. The reason you're starting at the pedals is because they're on the outermost part of the machine, making them the easiest to remove.
As you undo each screw, place it in a bag and remember to mark it clearly. State the part of the machine, as well as which side it comes from.
This may seem tedious but the more work you do now, the easier the elliptical will be to reassemble at its new destination. Another reason why parts should be kept in bags is that ellipticals use grease to reduce friction.
If you try to move these bearings without covering them, you're almost sure to get stains on your carpet or your clothes. This will lead to more work later on as you will have to remove the stains yourself.
Once you've completely removed the pedal, move on to the next side. It's useful to use a label to differentiate your left from right pedal. Once again, this will simply speed up your reassembly process later on.
Step 3: Move on To the Handlebars
The process for removing the handlebars is similar to the pedals. Simply remove the screws so that the pieces are separated from the body. This part may be a bit tricky due to wires but if you're careful it shouldn't be an issue.
When you've finally detached the handlebars, you will have successfully disassembled the three main parts of the machine. On occasion, ellipticals might require you to detach the head meaning you will have four pieces instead of three. At the end of the day, this simply makes the parts lighter and easier to transport.
Step 4: Package the Pieces
Packaging the disassembled pieces of your elliptical specifically applies to moving. If you're only transporting the elliptical machine from one room to another, this is not necessary.
Recommended:
14 Best Ellipticals Under 500: Build A Home Gym On A Budget
Here are a few tips on how to package the pieces correctly:
If you are trying to figure out how to disassemble an elliptical machine, its important that you know  to the package it:
Use bubble wrap: This will prevent any breakage or damage so your machine will be in perfect condition when it reaches its new destination

Make sure each piece is wrapped separately: If you package any of the parts together this may lead to them grinding against each other which will scratch the surface

Seal the bubble wrap with tape: During the moving process, you don't want pieces to fall out of the packaging so make sure they're all securely fastened

Hire a moving company: It's often better to leave it to the professionals. They will make sure your boxes or bubble wrapped pieces reach your new home safely
If your boxes are sealed shut you won't have to worry about any damage. In cases where you're only taking the elliptical machine downstairs but you don't want to disassemble it, at least strap the pedals to the body. These have a tendency to swing of you're not careful.
A Small Note
Many ellipticals use magnets to create resistance. Make sure these are packaged properly when they're separated from the machine. If they get damaged, there will no longer be any resistance making your machine worthless.
Recommended:
5 Best Elliptical Machine Choices For Building A Home Gym
How To Disassemble An Elliptical Machine: Final Note



Keeping your elliptical safe when you're moving it is important. A decent elliptical can be expensive so it's better to keep it safe now than replace it later. A little effort now for long term success. Disassembling it also makes the pieces lighter which means fewer stiff limbs the next day.
Follow these steps and your elliptical becomes easy to move so you can take it where you know you will use it the most and so benefit your health.
Recommended posts & articles: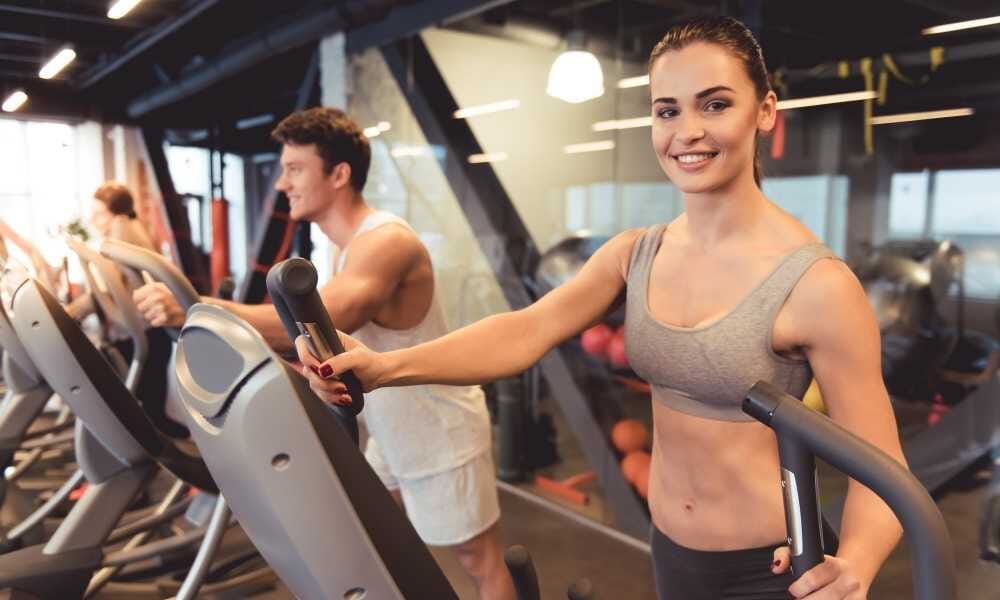 Here you will find the steps you need to take as a beginner using an elliptical machine, and how to use it. Read on to learn more.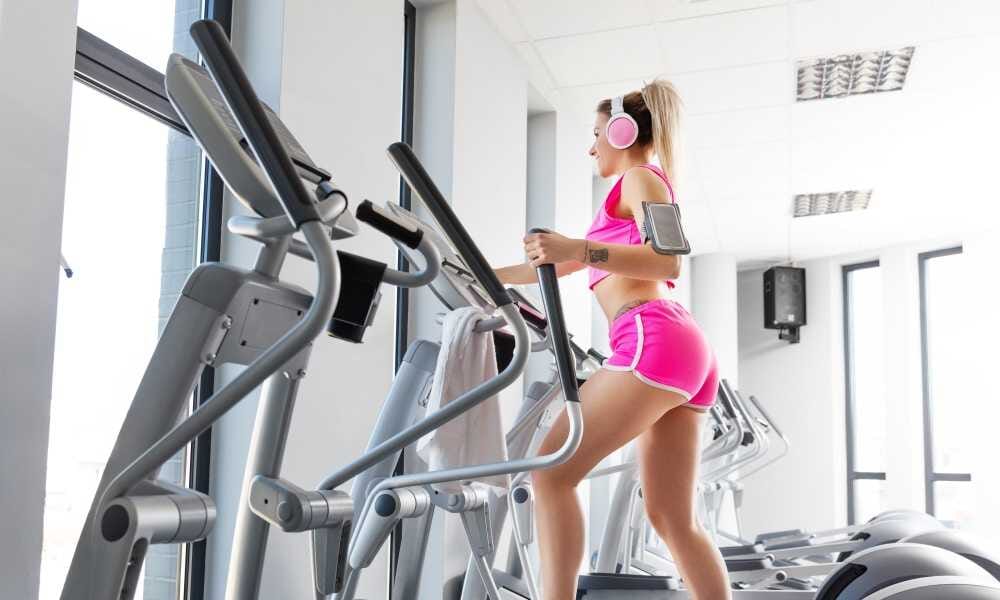 Elliptical machine doesn't specifically target the stomach and abdominal muscles, burning calories generally reduces the waistline to some degree anyway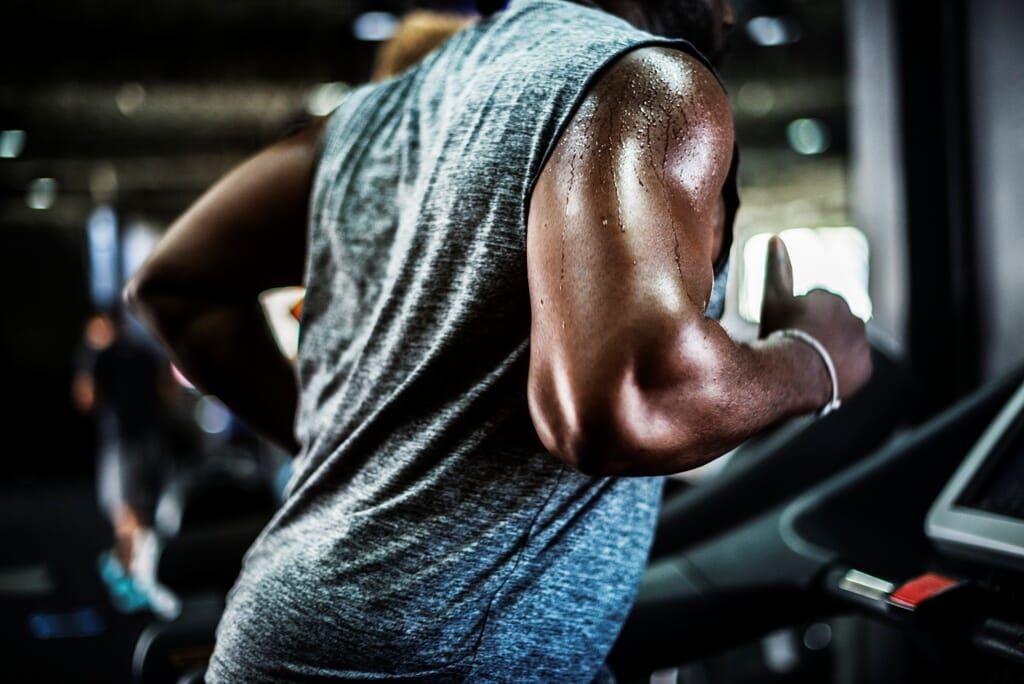 How Long Should You Run On An Elliptical To Lose Weight Effectively? One of the most frequent questions I have been asked has been, "how long should you run on an elliptical to lose weight?". After some thinking I figured I could not keep on ignoring this question and have been compelled to write an…
If you are using an elliptical to workout and lose weight, am sure you are asking yourself: how accurate are elliptical calorie counters? Sometimes people can get preoccupied with how many calories their ellipticals say they're burning. Burning calories means weight loss,…
Speed training is an important part of any sport and it can also be beneficial to anyone who is trying to improve their overall fitness. Speed training not only helps you to run faster, but can help you improve the…
Are you optimizing your daily schedule to its fullest potential? If you are someone who works out on a daily basis, you probably understand the importance of having a set schedule daily workout routine. However, in today's…
Are you tired of not seeing results from your current weekly exercise plan? Whether you are trying to lose or gain weight, your workout routine demands a dose of variety. In today's society, it is so…
Most fitness experts will tell you that bodyweight ab workout exercises by themselves are not likely to give you those washboard abs you are seeking. Neither will they help you burn that excess body fat or improve your overall health. If…
Are you considering buying an under desk bike or for a home gym or exercising while at the office? If so, you may want to read this article before you proceed and spend your hard earned money. Getting your…
So you have decided to finally get off the couch and get back into your fitness routine and back on track for get your weight loss goals but are wondering what the best home exercise equipment for weight loss…
So you are you are interested in finding, picking and buying an indoor cycling bike. With the overwhelming types and choices out there where do you start? How do you choose not only best exercise bike…
Upper body workout and strength is extremely important since your upper body controls many of your daily activities including, reaching, pulling, pushing and lifting. In addition, having a strong upper body helps to improve your overall flexibility, mobility…
For years fitness watches were to be used by men and fitness watches for women were practically unheard of – forcing women who wanted a watch to track their fitness to wear fitness watches designed and made for…
There are two basic types of exercise bikes, the upright bike and the stationary recumbent bike and many people simply don't know which bike is right for them. In this article "Upright vs Stationary Recumbent Bike: Which One Is Right…
It does not matter whether you live in a rural area, a small town or a large city, you can enjoy the many health and other benefits of jogging as an exercise. You can jog as a part of…
If you are having difficulty deciding which one is better for you then this article on treadmill vs bike will give the information you need to decide which one of these two pieces of exercise equipment will best meet your needs…
How would you track your daily calories intake and how many calories you burned while exercising? It all comes down to picking the right and best fitness activity tracker. So this article will help and provide you with best…
Elliptical machines and treadmills have a range of pros and cons. It really does come down to personal choice, and what you want to achieve.
Everybody is different and finding the right can often be a chore. Some machinery doesn't accommodate people with sensitive joints while others can be too expensive to maintain. That's why ellipticals are here to stay. They can be useful tools…
Interested in more options in this category? Check out our extended product listing below: