11 Everyday Fitness At Home Exercises For Healthy Covid Isolation
Category: Fitness Machine Tips & How-Tos
When you can't access the gym and personal trainers cost a fortune, what are you to do to get in everyday fitness? Today we are going to look at 11 Everyday Fitness At Home Exercises For Healthy Covid Isolation that you can incorporate into your daily life that you can incorporate into your daily life.
COVID 19 has affected every corner of the world, only some of the side effects are one that might end you up in an ICU. A wide variety of other effects have been found such as depression, the lack of social connection, and increased food intake with decreased exercise. All of this creates a compounding problem that can wreak havoc on your body and mind.
The good news is that there is something that you can do to fend off the effects of COVID. One activity can help to offset the impacts COVID 19 has on your body. Everyday fitness can help with many of the various effects that COVID has on the mind and body.
Here are some everyday fitness tips and exercises that you can practice to help you remain healthy and active during this Covid isolation period.
11 Everyday Fitness At Home Exercises For Healthy Covid Isolation
1. Get Up and Move Every Hour
While the majority of fat burn happens when you are hitting the gym, your body becomes inactive when it sits idle for too long. So the first and most effective everyday fitness tip is for you to take at least 5 minutes every hour to stand up, move around, and get some steps in. This will help to keep your body active, wake you up, and work to clear your mind for better focus. Some studies have found that sitting for too long everyday can have a significant impact on your everyday fitness and health.
You don't have to take a long walk or even leave your desk. While it is best to walk around, you can also step or jog in place as long as you get your heart rate up and engage your fully body just like you would if you were actually walking/jogging.
Recommended:
10 Best Home Gym Equipment To Buy During Covid Isolation
2. Don't Forget To Stretch/Warmup
Any professional fitness trainer will tell you that stretching and warming up is essential to any workout. It helps to prepare your body for the exercise and works to prevent you from injuring yourself during the workout. Stretching also includes cooling down after the workout. All of this is just as important when working out at home as it is at the gym. In fact, it may be more important as it is easy to just try and squeeze in a workout at home.
Recommended:
25 Best Outdoor Fitness Products That Will Help You Keep Healthy
3. Ditch The Distractions
Working out at home can be quite fun but it is very easy to get distracted. We have so many distractions in our home and take some of them out of the home with us in the form of our phones. When working at home get rid of all of the distractions, that includes muting your phone completely. Pausing your workout, even just to check a notification can hamper the efforts you are putting in.
Also consider the fact that stopping for notifications adds up with every notification that you stop for. If you absolutely can't mute your phone, have your phone read your notifications to you.
Recommended:
14 Best Ellipticals under 500: Build A Home
4. Don't Skip the Weights
Weights can do a lot for your everyday fitness. Not only do you build muscle, but you get your body working to the point that it continues to burn calories. Buy a simple set of weights and you will notice your all-around fitness starting to get better. With COVID it can be hard to find fitness equipment, including weights. If you can't find weights, you can use milk jugs with sand or otherwise make your own weights.
For a maximum exercise don't just lift the weights, work them into other activities such as lunges and crunches.
Recommended:
What Is The Best Bowflex Home Gym? Here Are Top 5 Reviewed
5. You Don't Need a Big Affair
It isn't hard (or uncommon) to skip a home workout because you don't have a long period during the day to do it. The good news is that you don't need hours, or even an hour, to get in a workout that can make a difference. Just a 30 minute workout every day can improve your fitness greatly.
Just remember this is the bare minimum. The more you workout, the better the results will be.
6. Mix it Up
Working out can get boring, that is if you are doing the same thing every day. Your body will also start to get uneven in its physical abilities if you do not balance your workouts. Mix up your everyday fitness so that you are working out as much of your body as possible. A variety of different workout options exist that you can do from your home, at the local park, or even in your own backyard.
In general think about working out your legs, arms, and core as evenly as possible.
7. Embrace the Internet
While your phone may be a distraction, there is a reason to use the internet while working out at home. YouTube has plenty of free videos with professionals to help guide you through a variety of workouts from boxing to stretching and everywhere in between. There are also a number of paid services that have libraries of workout videos.
Since the pandemic has impacted personal trainers too, many of them are also offering streaming fitness services to help you still get live help if that is what you want or need.
8. Workout in the a.m.
You can workout at any time that you want but did you know that working out in the morning can help you start your day off right? Getting your heart pumping after you wake up helps to energize your body and mind. Not only that but by working out in the morning, your exercise is already taken care of and the only thing you need to worry about is not sitting around for too long at one time.
Recommended:
34 Best Fitness Accessories For Running & Jogging You Should Buy
9. Increase the Intensity
Going through all of the exercises you can do at home can start to feel monotonous and can quickly become a habit but don't get too comfortable. You aren't going to make any progress if you are consistently performing the same type of exercises at the same intensity. Gradually increase the intensity of your exercises as the days go by and they become easier. This will help to keep your body challenged and the workouts effective.
Recommended:
14 Best Home Gym Rowing Machine Reviews & Buying Guide
10. Drink Plenty of Water
Just like you would at the gym, keep a water bottle with you when you are working out at home. Staying hydrated is essential to the proper functioning of your body and mind. Without water you could be harming your workout efforts.
Do not use a glass of water as you will likely find yourself stopping from the workout to fill it up and that will reduce the effectiveness of all of the effort you are putting in.
Recommended:
Top 10 Best Nutribullet Juicers To Buy For Making Healthy Juicing Drinks
11. Set Goals
Working out by itself can be quite monotonous even if it is essential to keeping ourselves healthy. One way to keep ourselves going, keep interest, and to strive to go further is by setting goals. Establish some workout goals that you want to hit such as a certain amount of weight to lift eventually or a certain time for a sprint.
Once you have met your goals don't just repeat the same workouts, set new goals to push yourself further. You don't need huge goals. In fact, your goals should be ones that you can accomplish, just not right away. If you can never meet a goal then it won't provide that much motivation after all.
Take a look at each of these 11 Everyday Fitness At Home Exercises For Healthy Covid Isolation and try to work on them every day. Each of these everyday fitness exercises and tips will help you to overcome the side effects of the global pandemic. The more time that you put into following these everyday fitness tips, the better the outcome will be.
Have you found something that works particularly well for you when it comes to getting in fitness during COVID 19?
Related posts & articles that may be of interest to you:
Are you a fitness enthusiast who wants to continue your fitness program even at your office and is looking for the best under desk treadmill to use towards achieving your health and fitness goals? This guide of the Best Under Desk…
With so many types and treadmills at different prices how do you determine not only which one but more important the best budget treadmill to pick? This may be a daunting question and task but most experts will agree that you dont really…
Cardiovascular exercise is very much important in achieving and maintaining a healthy body and weight. So if you are considering a new treadmill, going beyond the basic treadmill and purchasing any one of these 19 Best Treadmills Under 1000: Ultimate Fitness Buying Guide is…
For years fitness watches were to be used by men and fitness watches for women were practically unheard of – forcing women who wanted a watch to track their fitness to wear fitness watches designed and made for…
Your guide to the best workout bags and cheap gym bags for both male and females Also Recommended For You: Best Wireless Earbuds For Working Out: Listing Guide 10 Best Garmin GPS Running Watches To Buy For Your…
Running is a tough task to ace, but when you have one of these 10 Best Running Shoes For Men by your side, your experience will surely become one of a kind. From sore muscles to extreme exhaustion, committing ourselves completely to…
Are you looking for the best wireless earbuds for working out and exercise? Here is a quick listing guide to some of the top best bluetooth and wireless earbuds all your workouts and for the gym.
Many people looking for wonder what the most important feature they should consider. It has hard to argue that having the best noise canceling headphones when you are exercising at the gym or doing your routine jogging exercise makes all the…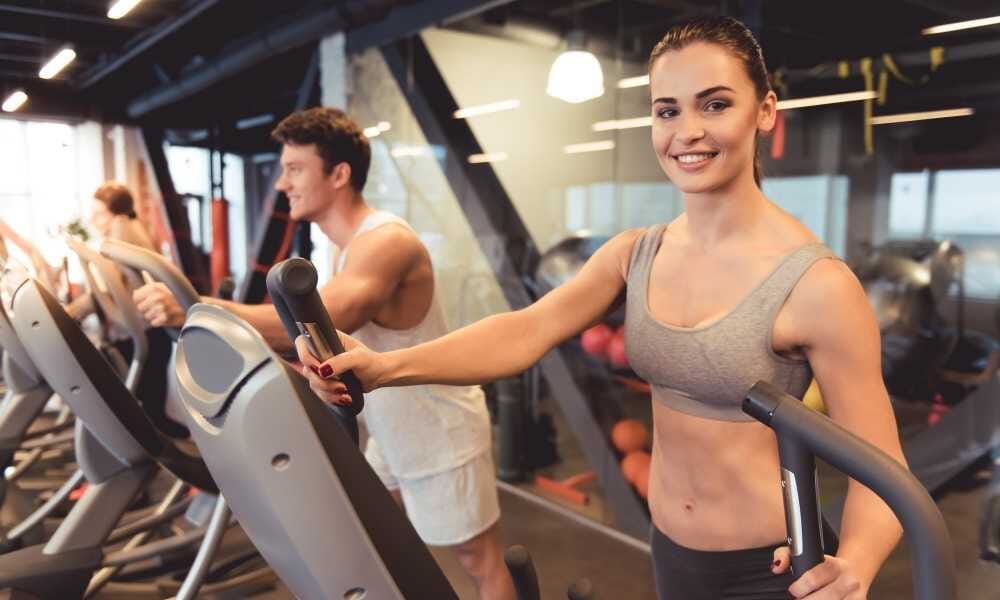 Here you will find the steps you need to take as a beginner using an elliptical machine, and how to use it. Read on to learn more.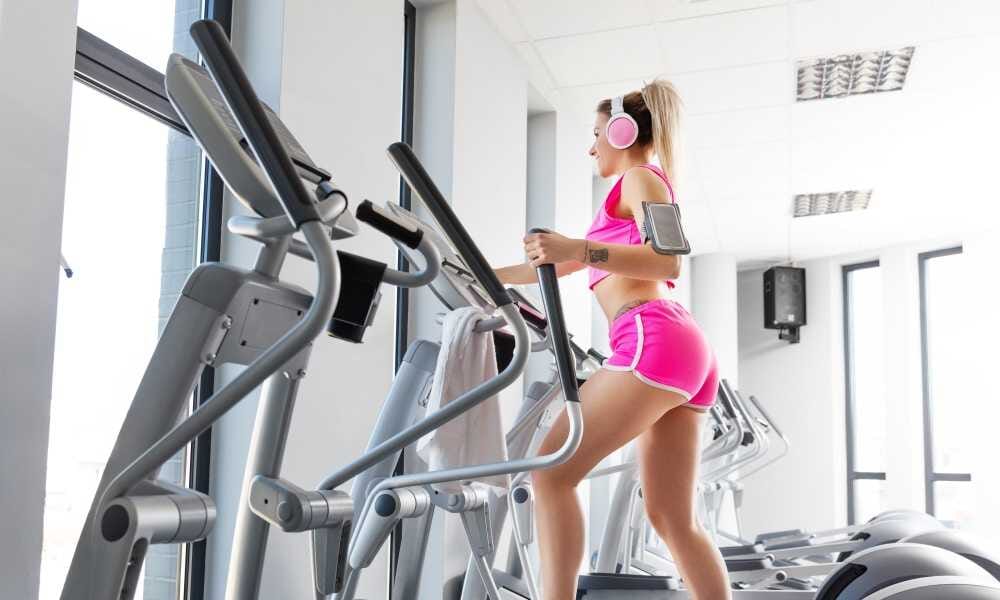 Elliptical machine doesn't specifically target the stomach and abdominal muscles, burning calories generally reduces the waistline to some degree anyway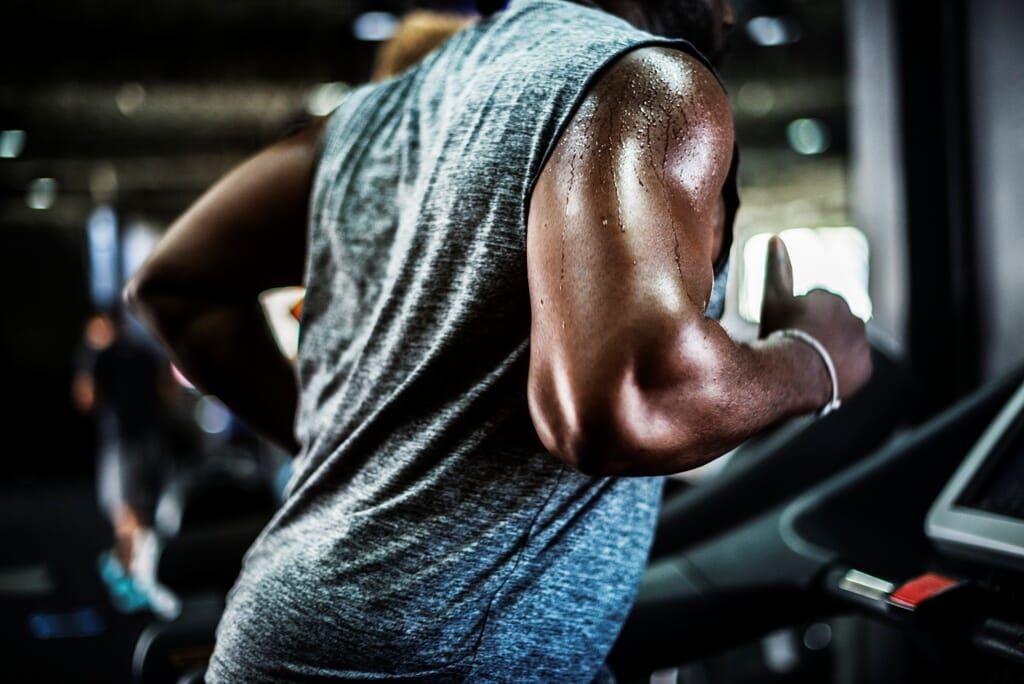 How Long Should You Run On An Elliptical To Lose Weight Effectively? One of the most frequent questions I have been asked has been, "how long should you run on an elliptical to lose weight?". After some thinking I figured I could not keep on ignoring this question and have been compelled to write an…
If you are using an elliptical to workout and lose weight, am sure you are asking yourself: how accurate are elliptical calorie counters? Sometimes people can get preoccupied with how many calories their ellipticals say they're burning. Burning calories means weight loss,…
Speed training is an important part of any sport and it can also be beneficial to anyone who is trying to improve their overall fitness. Speed training not only helps you to run faster, but can help you improve the…
Are you optimizing your daily schedule to its fullest potential? If you are someone who works out on a daily basis, you probably understand the importance of having a set schedule daily workout routine. However, in today's…
Are you tired of not seeing results from your current weekly exercise plan? Whether you are trying to lose or gain weight, your workout routine demands a dose of variety. In today's society, it is so…
Most fitness experts will tell you that bodyweight ab workout exercises by themselves are not likely to give you those washboard abs you are seeking. Neither will they help you burn that excess body fat or improve your overall health. If…
Are you considering buying an under desk bike or for a home gym or exercising while at the office? If so, you may want to read this article before you proceed and spend your hard earned money. Getting your…
So you have decided to finally get off the couch and get back into your fitness routine and back on track for get your weight loss goals but are wondering what the best home exercise equipment for weight loss…
So you are you are interested in finding, picking and buying an indoor cycling bike. With the overwhelming types and choices out there where do you start? How do you choose not only best exercise bike…
Upper body workout and strength is extremely important since your upper body controls many of your daily activities including, reaching, pulling, pushing and lifting. In addition, having a strong upper body helps to improve your overall flexibility, mobility…
For years fitness watches were to be used by men and fitness watches for women were practically unheard of – forcing women who wanted a watch to track their fitness to wear fitness watches designed and made for…
There are two basic types of exercise bikes, the upright bike and the stationary recumbent bike and many people simply don't know which bike is right for them. In this article "Upright vs Stationary Recumbent Bike: Which One Is Right…
It does not matter whether you live in a rural area, a small town or a large city, you can enjoy the many health and other benefits of jogging as an exercise. You can jog as a part of…
If you are having difficulty deciding which one is better for you then this article on treadmill vs bike will give the information you need to decide which one of these two pieces of exercise equipment will best meet your needs…
How would you track your daily calories intake and how many calories you burned while exercising? It all comes down to picking the right and best fitness activity tracker. So this article will help and provide you with best…
Elliptical machines and treadmills have a range of pros and cons. It really does come down to personal choice, and what you want to achieve.
Everybody is different and finding the right can often be a chore. Some machinery doesn't accommodate people with sensitive joints while others can be too expensive to maintain. That's why ellipticals are here to stay. They can be useful tools…