How To Choose The Best Elliptical To Buy: Expert Tips & Advice
Category: Fitness Machines & Workout Tips
Before you decide on the best elliptical to buy, there are some general and personal considerations you should keep in mind. These tips will help you check all the right boxes and make sure you end up with an elliptical machine will not only suit your own fitness needs but one that you will look forward to using frequently.
How do you determine the best elliptical to buy? 
Here are some quick fitness expert guide tips and advice:

 Buying an elliptical or any other expensive workout machine is an investment (or should be considered so) and such you should take your time, gather useful information so you can well acquainted with the machine as well get a better idea of what you should be looking for to make your purchase value worthy.
This quick fitness expert guide is designed to simplify the process by laying out the critically useful information that you need so you dont have to reads other articles with hoards of useless information.
What do you look for if you are looking for the best elliptical to buy for home use? 
Here are some quick buying guides and tips to consider:
1. Type of Elliptical
What type of elliptical machine are you looking for? There are four types of elliptical machines based on the nature of the motions they perform and the areas of your body that get exercised. Some machines are big with alot more to offer but may not suit your space, budget or specific workout requirements. So you should have an idea of what type of machine you think will suit you best.

 Standard Elliptical Machines
Some ellipticals may only work your leg muscles and have stationary handlebars. These are known as standard ellipticals. So if you are looking for an elliptical to mainly exercise your legs. This may be one category to look at.

  Elliptical Cross Trainers
A cross-training elliptical performs the same motions as a standard one. The difference is that its handlebars move as you pedal, providing exercise for your upper body too. So if you are looking to spend more time on upper body workouts, then you may to look into this type of elliptical.

Elliptical gliders on the other hand come in standard and cross-training form. They substitute the round motion of ordinary ellipticals with a rocking one that still exercises your legs by extending the knees and hips.
Lastly, there are under desk ellipticals or compact ellipticals. These only have a bottom part and are excellent for exercising your lower body while taking up the least amount of vertical space.

2. Storage Space
Elliptical machines can take up a considerable amount of room, which is certainly something that you will have to consider when you live in a small space. While the vast majority of these machines do have a little impression, the handlebars can without much of a stretch take up any additional room.
The truth is that alot of people will in general excitedly rush to the store to buy a wellness machine but would possibly think twice about it when they find that the machine does not fit through their living room. So, if you are considering the best elliptical to buy for home use, you should measure the floor space and compare it with the dimensions of the machine you have in mind.
3. Budget
Before spending onto any fitness machine or equipment, you certainly ought to examine your budget. While it's normal to be over-energetic and dash to the store for the cheap and expert looking equipment, this may result in you owning a machine that you can scarcely work. To be sure, in case you are an amateur to this sort of device, don't waver to go for a less expensive model with essential highlights.
Keep in mind that the less expensive the machine is, the more basic features it will have. Obviously, more professional or advanced fitness junkies can absolutely go for gym quality equipment . So when looking for the the best elliptical to buy, dont follow the crowd; instead try to stay within your budgetary limits as long as you are get a machine with the features that you are looking for.
4. Drive System
Elliptical machines normally come in three major drive systems: Front drive, Center drive, and Rear drive systems. Front drive frameworks generally go with that brag of a drive pivot framework in the specific front of the machine. Truth be told, people can even observe the wheel moving amid their activity session. This sort of drive framework likewise will, in general, be less expensive than their partners.
On the other hand rear drive ellipticals brag of a drive wheel situated at the exact back of the machine, where users can barely see them. While greatly dependable, this kind of framework can be more costly than the front drive.
In conclusion, elliptical machines that accompany an inside drive framework regularly have two drive axles and are substantially safe than their two partners.
Hence, ellipticals with focus drive framework are all the time found in gym centers and wellness focuses.  
5. Size and Portability
Ellipticals are manufactured by many different companies and come in different shapes and sizes. They're also used in both home and gym environments. Those meant for the latter tend to be much bigger overall and can reach a height of 11 feet! Naturally, these aren't meant to be moved and will most likely be suitable for home use (atleast for most homes) due to their space requirements.

Ellipticals for home use are much smaller in size, but their weight can vary dramatically. If you plan on moving yours around, consider one that isn't too heavy and has wheels that help in transportation.
6. User Weight Limit
Home gym elliptical machines aren't able to accommodate the heaviest of users. The best models tend not to exceed a weight limit of 330 lbs with 300 lbs being the standard weight limit. Some models have even lower ones.
Apart from the maximum weight limit, you need to take into account the model's stability. Some models may start to shake when their weight limit is approached which can compromise their structural integrity.
7. Resistance Levels
When exercising on an elliptical, it's important to keep a good balance between resistance and speed. More resistance will build your endurance and burn more calories faster. Going for speed over resistance doesn't have many practical benefits. Still, you should find a proper resistance setting that will push but not overexert you for best results.
8. Built-in Workout Programs
The best elliptical to buy and worth investing in needs to have a comprehensive set of built-in programs to guide your workout. These include resistance and incline presets as well as the ability to automatically vary workout parameters on the fly.
Many models come with built-in heart rate monitors you should pay attention to in order to stay in a good calorie-burning zone. More advanced models let you choose among pre-set parameters and design your own. More features are great, but they should be easily accessible and simple to use.
 Recommended:
How Much Does An Elliptical Cost And What You Should Look For
What additional features should you look for?
Different elliptical machines have different stride lengths with standard sizes ranging from 16", 18", 20", 21 inches. Determining the right stride length that works for you is important as it is dependent on your height and may be critical in choosing the right fit elliptical for you. The recommended optimal stride length ranges between 18 inches to 22 inches.
There are some important things you need to keep track on throughout every session. Display screens on elliptical machines are therefore important as they allow you to view your workout speed, calorie burn rate, distance, heart rate and more. If you are unable to keep track of your workout, it may cause you to easily lose interest and morale.

Blue tooth connectivity is important to allow syncing of electronic devices like smartphones, ipads and other devices in conjunction with performance tracking APPS.
There is probably nothing as important to have as a performance tracking system or software for your elliptical workouts. This helps you to keep track of the intensity of your workout and adjust them accordingly.
Some tracking APPs like MyFitnessPal, RunSocial, iFit and other vendor/manufacturer specific APPS. You may be working out intensity but if you don't have a way to determine the effectiveness of your workout.
 Recommended:
Top 7 Best Ellipticals under 1000: Fitness Buyer's Guide
Elliptical Machine Buying Guide: F.A.Qs
How To Use An Elliptical Machine Correctly?
It's usually enough to step onto the elliptical's pedals and start moving to power on its display. To know whether you are using the elliptical machine correctly try to get a feel for the motion and how straining it is. If you find it too easy, you can adjust the resistance and incline level if it is supported – and vice versa for reverse adjustment of resistance.

To get the most out of the workout you should keep your knees relaxed and periodically pedal in the opposite direction so your glute and calves get a good workout too. Remember to pace yourself – start off at a slower pace for a few minutes and steadily improve from there.
How To Choose An Elliptical?
Many factors play a part in choosing the right elliptical machine. Flywheel weight is among the most important. A lighter flywheel won't provide good resistance and stability, so going for one that's lighter than 20 pounds isn't recommended.
20 inches is the optimum stride length to go for, although getting a model with an adjustable stride affords more flexibility. Stability is another major factor – the heavier the elliptical, the more stable it is in general.
Other things to consider are whether the resistance is mechanical or magnetic, how many presets and resistance levels the elliptical has, and whether you can connect it to a smartphone to upload exercise data.
Are Ellipticals Better Than Treadmills?
Yes! Ellipticals provide the same benefits of strengthening your heart and lungs without treadmills' harmful side effects. Each time you take a step on a treadmill, you're subjecting the joints in your legs to impacts that can weaken or even damage them over time.
Your feet are always on the pedals when exercising on an elliptical. Their guided motion is natural and smooth and doesn't negatively impact your legs.
What Does The Elliptical Do?
An elliptical uses continual motion to apply stress to your leg muscles. This causes your heart and lungs to work more vigorously to keep up with the heighten oxygen demand and get stronger in the process. If it has moveable handlebars, the elliptical will affect muscles in the upper body too.
What Is The Elliptical Machine Good For?
An elliptical is among the most versatile gym machines. Its primary function is to strengthen the cardiovascular system, but training on one comes with many side benefits. These include weight loss due to calories being burned while working out, the toning and strengthening of lower and upper body muscles, and overall increased well-being due to the positive effects of exercise on one's mental health.
Conclusion:
The best elliptical to buy should be a machine that you will feel comfortable working out with, falls within your budget and meets your exercise and workout goals.
Lastly, be realistic and manage your elliptical workout benefits and expectations. Whatever your exercise goals are – be it weight loss or gaining more stamina, dont expect to see results right away. You many need to work out for sometime and do some adjustments to your workouts until you see results.

Happy workouts!
You can also Shop Apple Fitness Store, Shop Garmin Fitness Tech Store, and the Shop Fitbit Store for more cool and in demand fitness wearable tech gadgets.
Shop Your Fitness Essentials:
› Best Athletic Sneakers                          › Best Women's Sports Watches
› Best Men's Athletic Watches                › Shop SUUNTO Fitness Tech
› Best Running Watches                          › Shop Beats By Dre Headphones
› Best Running Waist Packs                    › Women's Running Shoes
Related posts & articles that may be of interest to you:
For years fitness watches were to be used by men and fitness watches for women were practically unheard of – forcing women who wanted a watch to track their fitness to wear fitness watches designed and made for…
Your guide to the best workout bags and cheap gym bags for both male and females Also Recommended For You: Best Wireless Earbuds For Working Out: Listing Guide 10 Best Garmin GPS Running Watches To Buy For Your…
Running is a tough task to ace, but when you have one of these 10 Best Running Shoes For Men by your side, your experience will surely become one of a kind. From sore muscles to extreme exhaustion, committing ourselves completely to…
Are you looking for the best wireless earbuds for working out and exercise? Here is a quick listing guide to some of the top best bluetooth and wireless earbuds all your workouts and for the gym.
Many people looking for wonder what the most important feature they should consider. It has hard to argue that having the best noise canceling headphones when you are exercising at the gym or doing your routine jogging exercise makes all the…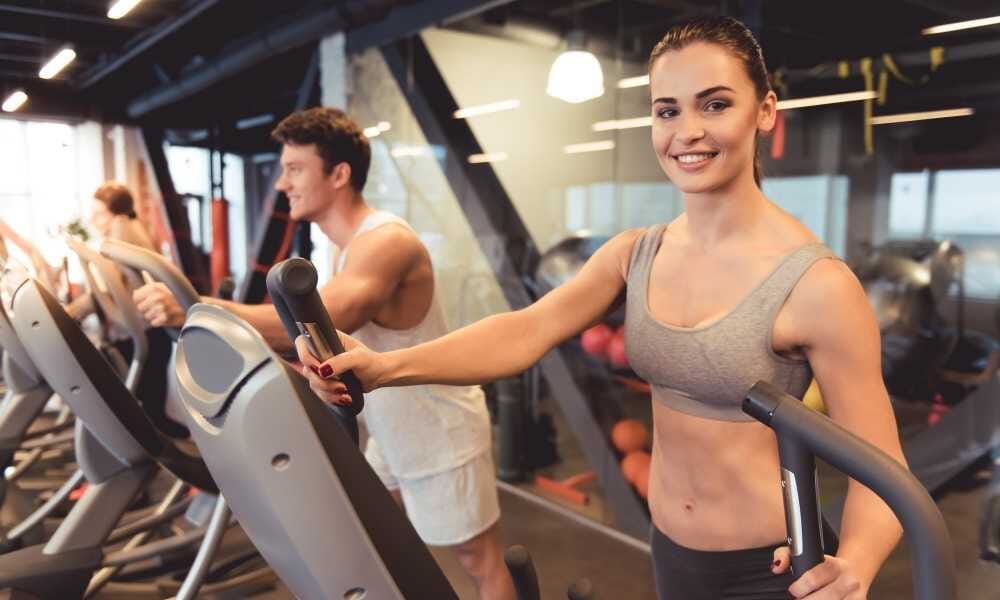 Here you will find the steps you need to take as a beginner using an elliptical machine, and how to use it. Read on to learn more.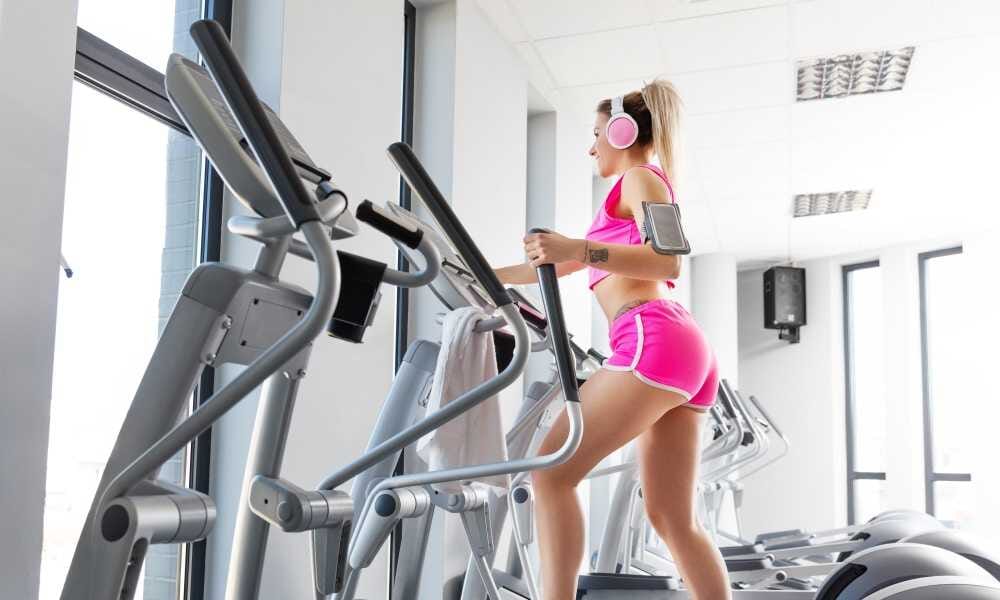 Elliptical machine doesn't specifically target the stomach and abdominal muscles, burning calories generally reduces the waistline to some degree anyway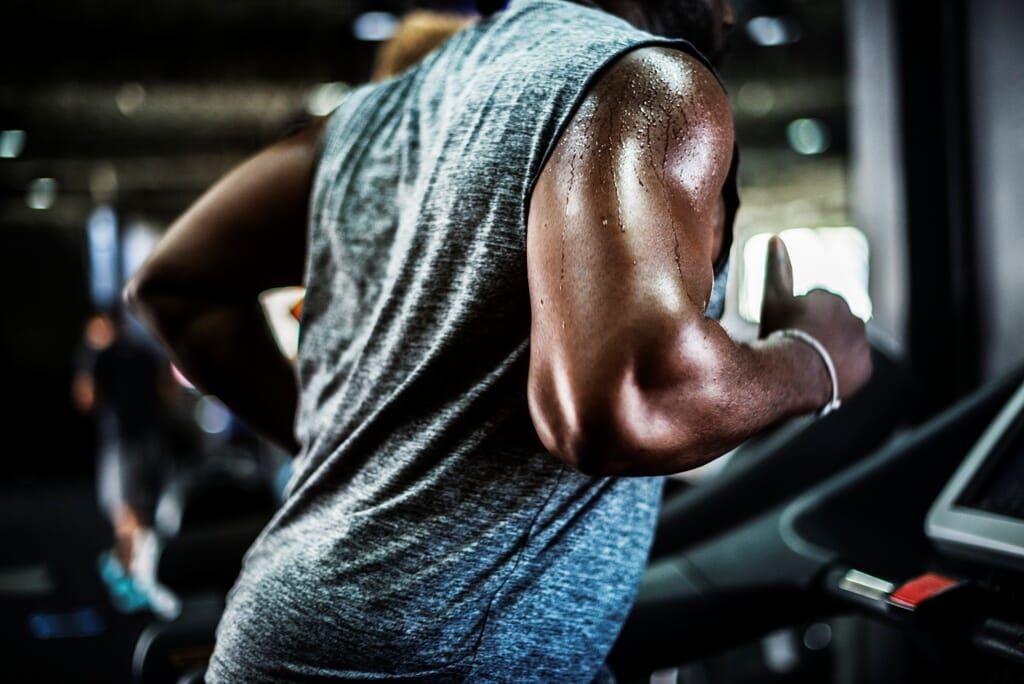 How Long Should You Run On An Elliptical To Lose Weight Effectively? One of the most frequent questions I have been asked has been, "how long should you run on an elliptical to lose weight?". After some thinking I figured I could not keep on ignoring this question and have been compelled to write an…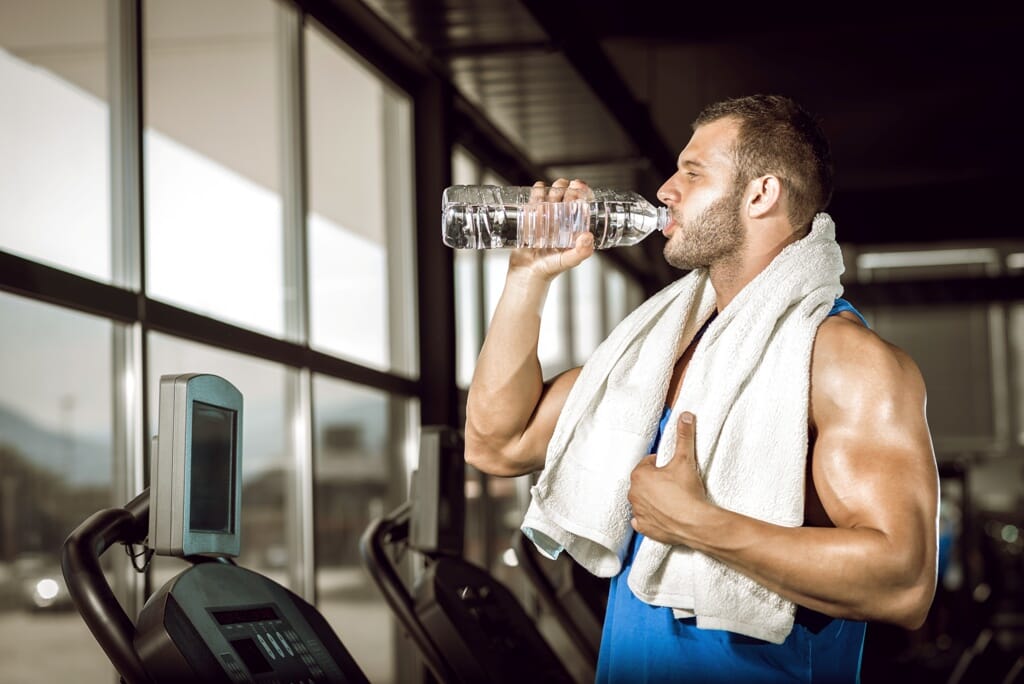 If you are using an elliptical to workout and lose weight, am sure you are asking yourself: how accurate are elliptical calorie counters? Sometimes people can get preoccupied with how many calories their ellipticals say they're burning. Burning calories means weight loss,…
Speed training is an important part of any sport and it can also be beneficial to anyone who is trying to improve their overall fitness. Speed training not only helps you to run faster, but can help you improve the…
Are you optimizing your daily schedule to its fullest potential? If you are someone who works out on a daily basis, you probably understand the importance of having a set schedule daily workout routine. However, in today's…
Are you tired of not seeing results from your current weekly exercise plan? Whether you are trying to lose or gain weight, your workout routine demands a dose of variety. In today's society, it is so…
Most fitness experts will tell you that bodyweight ab workout exercises by themselves are not likely to give you those washboard abs you are seeking. Neither will they help you burn that excess body fat or improve your overall health. If…
Are you considering buying an under desk bike or for a home gym or exercising while at the office? If so, you may want to read this article before you proceed and spend your hard earned money. Getting your…
So you have decided to finally get off the couch and get back into your fitness routine and back on track for get your weight loss goals but are wondering what the best home exercise equipment for weight loss…
So you are you are interested in finding, picking and buying an indoor cycling bike. With the overwhelming types and choices out there where do you start? How do you choose not only best exercise bike…
Upper body workout and strength is extremely important since your upper body controls many of your daily activities including, reaching, pulling, pushing and lifting. In addition, having a strong upper body helps to improve your overall flexibility, mobility…
There are two basic types of exercise bikes, the upright bike and the stationary recumbent bike and many people simply don't know which bike is right for them. In this article "Upright vs Stationary Recumbent Bike: Which One Is Right…
It does not matter whether you live in a rural area, a small town or a large city, you can enjoy the many health and other benefits of jogging as an exercise. You can jog as a part of…
If you are having difficulty deciding which one is better for you then this article on treadmill vs bike will give the information you need to decide which one of these two pieces of exercise equipment will best meet your needs…
How would you track your daily calories intake and how many calories you burned while exercising? It all comes down to picking the right and best fitness activity tracker. So this article will help and provide you with best…
Elliptical machines and treadmills have a range of pros and cons. It really does come down to personal choice, and what you want to achieve.
Everybody is different and finding the right can often be a chore. Some machinery doesn't accommodate people with sensitive joints while others can be too expensive to maintain. That's why ellipticals are here to stay. They can be useful tools…