How To Pick The Right Indoor Cycling Bike For Your Home Gym
Category: Fitness Machine & Workout Tips
So you are you are interested in finding, picking and buying an indoor cycling bike. With the overwhelming types and choices out there where do you start? How do you choose not only best exercise bike but also one that would meet your workout goals? What features are critical? All these are question we are going to try to answer for you in this buyer's guide.
An indoor cycling bike is used by people who are looking for a higher intensity workout than you can get from a traditional upright exercise bike.
Although an indoor cycling bike is a modified version of an upright bike, these bikes have special features that allows these bikes to more closely mimic the experience you get from riding a road bike over various terrains including the feel of riding up and down hills.
Indoor cycling bikes are used for weight loss, increasing stamina and for high intensity interval training helping to give you a superb workout without having to brave various outdoor weather conditions.
Different Types of Indoor Exercise Bikes
There are a few different types of indoor exercise bikes and they type you choose will depend on the type of workout you want to get, the amount of space you have for the bike, and of course your budget.
Recommended:
13 Best Under Desk Exercise Bikes For Total Cardio Workouts
Here is a look at some of the different types of indoor exercise bikes:

A fan bike also known as an Air Bike has a large fan in front instead of a regular bicycle wheel or flywheel. As you pedal the bike the fan blades turn. The faster you pedal the more resistance is created from the air of the fan.
Most if not all fan bikes also have handlebars that move working out your upper body as well as your lower body allowing for an all body workout. One benefit of a fan bike is that the fan helps to keep you cool as you work out.
Spin Bikes or Spinning bikes are actually the brand name of indoor cycling bikes that are made by Mad Dogg Athletics. Calling other types of indoor cycling bikes Spin Bikes is like calling every slow cooker a Crock Pot, or any sparkling wine Champagne.
However, true spin bikes and indoor cycling bikes perform the same purpose to allow you get a high intensity workout that most other bikes simply can't provide.
Folding bikes are more like your traditional upright stationary bike, in that they are not designed for high intensity workouts, but rather as means of keeping fit, toning certain muscles and losing weight.
These bikes normally have a small footprint and are designed to fold up in order to be stored away when not in use. Folding exercise bikes are made for those people who don't want to leave a bike sitting out when not in use and for those who only want to exercise using a bike occasionally. These bikes are lightweight and often cannot hold up under regular or prolonged use.
Other Types of Indoor Exercise Bikes:
Upright Exercise Bikes:
The upright bike is the basic yet one of the best indoor cycling and exercise bikes to have in your home gym. It is highly space-efficient and, just like the name highlights, it allows its user to acquire an upright position due to lack of spine support. It has a high seat with foot pedals situated on each side of the cycle and front handrails.
It usually comes with several pre-set workout programs which enhance your workout routines and keep you pumped. It is equipped with an LCD screen which actively displays your progress, heart rate monitoring unit, etc. However, the lack of back support hinders long workout periods and is not a suitable option for the elderly.
Recommended:
14 Top Rated Upright Exercise Bikes: Fitness Expert Guide
Recumbent Exercise Bikes:
If you're willing to spend some extra dollars for your indoor exercise bike that helps you lose calories within your comfort zone, then a  recumbent bike has got your back! And we mean it literally as a recumbent bike comes with a broader seat space and back support which allows you to pedal without using your hands or torturing your back.
Most recumbent exercise bikes are also equipped with LCD screens or consoles which actively display your workout progression, amount of calories burned, heart rate, etc.
A recumbent bike is highly recommended for the elderly or people with backache issues. However, it comparatively takes up a larger space and can make a person lazy due to the recline position.
Recommended:
17 Best Recumbent Exercise Bikes: Ultimate Buying Guide
What You Should Know About Buying An Indoor Cycling Bike?

If you're looking for a way to lose calories while binge-watching your favorite series or check your e-mails, then an exercise bike is just what you need! Indoor exercise bikes available on the market are becoming increasingly popular as they are a convenient way to burn some calories and are also easy on the joints.
Also, it's a smarter option for workaholics and a cost-effective option for people who wish to lose weight but cannot afford the gym every month.
Key Features To Look For In An Indoor Cycling Bike
If you are looking for an indoor cycling bike to use as part of your fitness routine, there are some key features you need to consider.
These Features include:
You want an indoor cycling bike that is made of high quality durable materials such as stainless steel. These bikes need to be heavy enough that they remain sturdy when riding on them at higher speeds, which means they will be somewhat heavy. Try and choose a bike with a one piece frame as these bikes tend to be more durable than bikes who frames come in more than one part.
Due to the heavy weight of most high quality indoor cycling bikes you should look for a bike with transport wheels that allows you to move the bike from location to another or simply move it a short distance for cleaning purposes.
Indoor exercise bikes are designed to work for people of various sizes there for you want to make sure that any bike you choose has both handlebars and seats that can adjust to properly fit the proportions of your body. This is especially important if you are purchasing an indoor cycling bike to be used by two or more people in your household.
Ease of Use During Workouts
You want an indoor cycling bike that has the resistance knob and water bottle holders easy to reach without having to stop your workout. If the bike has a display you want to make sure that the display is easy to see, read and access without slowing your pace.
Indoor cycling bikes normally come with two types of pedals, those with toe straps that allow you to ride wearing normal sneakers or any type of athletic shoe and those that require special cleated cycling shoes in order to ride.
Ease At Which the Front Wheel Turns
You want to make sure that front wheel on your indoor cycling bike turns easily making for a smoother workout.
If the bike you are purchasing is going to be sitting in full view of guest who come to your home, then you may want a bike that is attractive as well as functional.
Other features you need to consider are:
Resistance levels allow you to exercise complete control in choosing the intensity of your workout and the exercise bikes provide various resistance levels easily. Indoor cycling bikes have two types of resistance systems you need to consider and choose between:
Friction resistance: Which uses a wool felt pad that comes in contact with the flywheel creating resistance as you tighten the tension knob and moves away from the flywheel when you loosen the tension know. While this type of resistance system is cost effective, the wool felt does tend to wear out and need to be replaced.
Magnetic Resistance: The force field of magnets are used to create the resistance against the flywheel. Because the magnets do not actually touch the flywheel this type of resistance is not subject to wear and tear, however, it is more costly than friction resistance.
Drive Mechanisms (Belt Drive vs Chain Drive)



There are also two types of drive mechanisms that come on indoor cycling bikes these mechanisms are:
Belt Drive: The Belt drive mechanism uses tough rubber belts that transfer the power from the pedals to the flywheel. Although belt driven drive mechanisms are cost effective they can stretch out overtime and need to be replaced. A few companies are now using Kevlar belts for more durability.
Chain Drives: A Chain drive system are the same type of drive you normally see on

outdoor bikes

and consist of a roller chain that passes over sprockets transferring the power from the pedals to the flywheel.
 Recommended:
25 Best Budget Exercise Bikes Under $300: Buying Guide

Here are some key factors and features to look for:
Performance Characteristics and Important Features to look:
To ease your life even further, here is a list of factors you need to consider to buy the best exercise bike available:
Several workout programs and user profiles:
Most exercise bikes come with a number preset number of workout programs which allow you to choose a workout routine and keeps you motivated easily. Most of them range from 5-40 workout programs. Several user profiles enable multiple users to workout using the same machine but keep track of each member's workout routine separately.
The key to choosing an indoor exercise bike is knowing how much you want to lose and the intensity of workout you can bear, i.e. moderate to strenuous. If you're going to go for a vigorous exercise to lose a large number of calories without torturing your spine, a spin bike can be your last option. If you want a moderate exercise while reading your favorite book, then the recumbent bike is the way to go.
Maximum user weight and construction:
The maximum user weight not only tells you if the machine is suitable for you or not but also indicates the solid construction of the machine and is a critical factor in choosing the best indoor exercise bike for your home. The seat, handlebars and the foot pedals should be adequately padded to prevent muscle from straining and promote prolong workouts.
A moderate to large, easily visible LCD screen or console is available which allows incredibly hassle-free user interaction by actively displaying calories lost, stride rate, heart rate, etc.
For most of us exercise is synonymous to meditation and you would not like to hear constant squeaking or noise while you're doing it.
Hence, the best exercise bikes these days come along with zero or minimal noise production thus enhancing your workouts. 
Additional features:
Heart rate monitoring via chest straps (wires/wireless)

,

built-in sensors in the console or handrails, etc.

Associated apps to keep you updated and also allow you to share your progression with your friends

Bluetooth connectivity

Tablet/phone holder

Fan

Speakers

Adjustable seat and handlebars.
Recommended:
10 Best Exercise Bike Desks For Home & Office: Buying Guide
Price Factor: How much are you ready to spend? 
Because there are so many exercise bikes and brands costing varying prices, price or budget is another thing you are going to factor in when choosing the best exercise bike. What is your personal budget and how much are you ready to spend?
Indoor Exercise Bike Prices and what they mean:
1. Exercise Bikes between $300 – $500:
Overall features:
You can easily buy good quality upright and

recumbent bikes

in this range.

These promote light to moderate cardio workout and are quiet in operation.

Lower to a moderate user weight range

Small LCD or console as display

Resistance level: 8-24 levels of magnetic resistance

Number of workout programs: 15-30

In-built heart rate monitor, speakers, water bottle holders, etc.
Recommend:
22 Best Indoor Exercise Bikes Under $500: A Best Buy Guide
2. Exercise Bikes between $500 – $1000:
Exercise bikes in this price range are a big upgrade from the basic or regular cheaper ones. They have more advanced features than you would get with cheaper models in the previous $300-$500 price range.
Overall features:
Spin bikes can also be bought

Promote moderate cardio workout

Moderate to a high user weight range

Flywheel technology

Large LCD or console display

Resistance levels: 20 levels of ECB magnetic resistance

10-30 workout programs

In-built speaker, Bluetooth connectivity, app integration, wireless chest strap, etc.
Recommend:
13 Best Under Desk Exercise Bikes For Total Cardio Workouts
3. Exercise Bikes over $1000:
If you are willing to spend over $1000, you are getting a 'Cadillac' type bike. At this price point you are bound to get top of the line commercial grade/professional grade exercise bike
Overall features:
Promote intense

cardio workout.

Provide maximum user weight range

Electronically managed resistance levels

Has multiple and more efficient workout programs with virtual trainers

Apps, Bluetooth connectivity, a large and more efficient display, etc.
Recommended:
7 Best Peloton Alternatives You Can Buy At A Cheaper Price
Warranty:
Any indoor exercise bikes worth investing in should have warranties ranging between 2 years to a lifetime warranty.
Final Take:
When choosing the best and right indoor cycling bike for your home gym you should ultimately consider a bike that offers the best features for the cost of the bike.
Recommended Posts & Articles: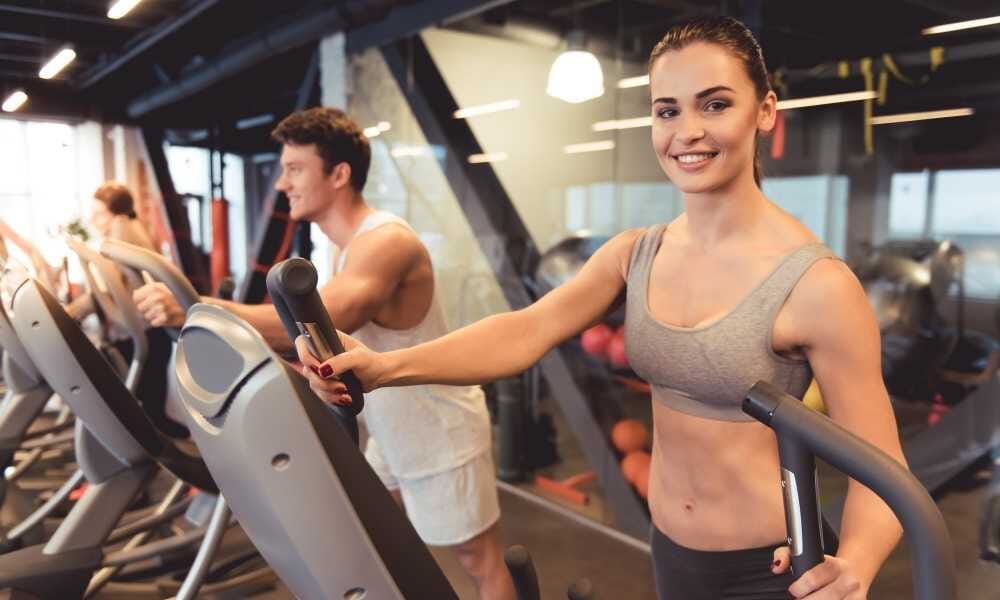 Here you will find the steps you need to take as a beginner using an elliptical machine, and how to use it. Read on to learn more.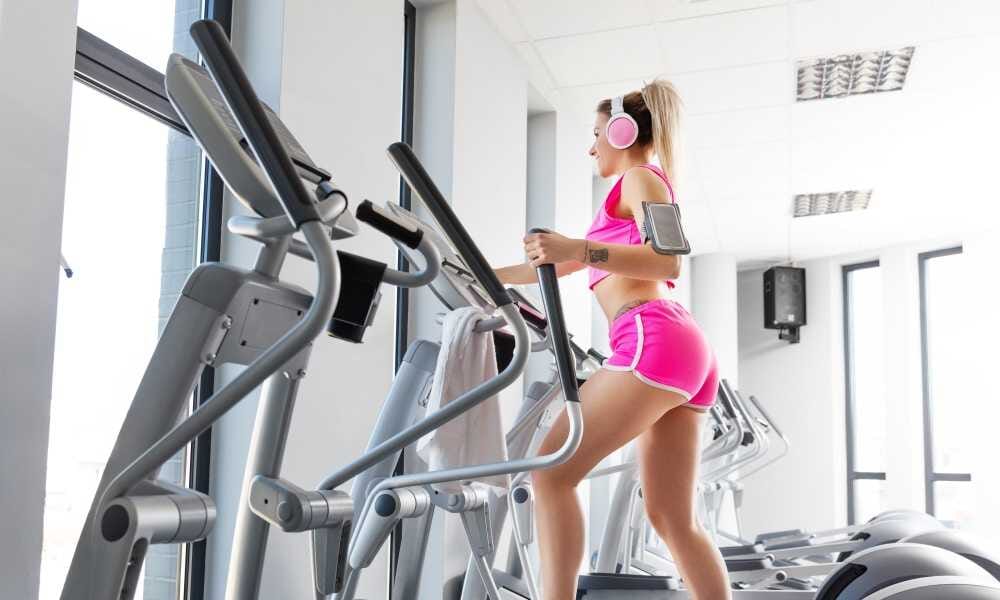 Elliptical machine doesn't specifically target the stomach and abdominal muscles, burning calories generally reduces the waistline to some degree anyway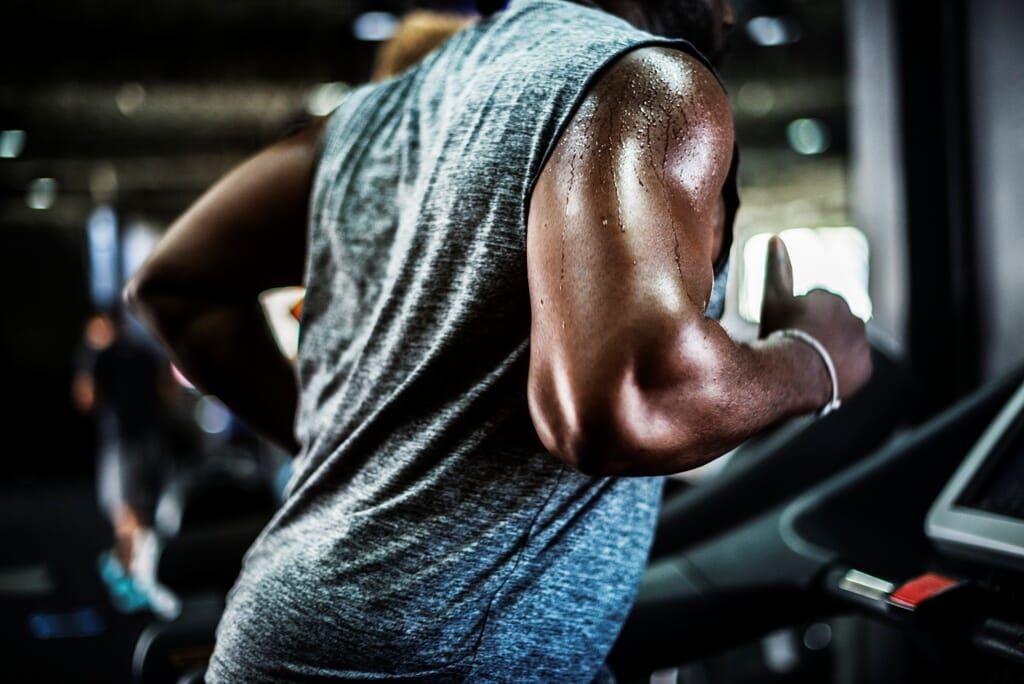 How Long Should You Run On An Elliptical To Lose Weight Effectively? One of the most frequent questions I have been asked has been, "how long should you run on an elliptical to lose weight?". After some thinking I figured I could not keep on ignoring this question and have been compelled to write an…
If you are using an elliptical to workout and lose weight, am sure you are asking yourself: how accurate are elliptical calorie counters? Sometimes people can get preoccupied with how many calories their ellipticals say they're burning. Burning calories means weight loss,…
Speed training is an important part of any sport and it can also be beneficial to anyone who is trying to improve their overall fitness. Speed training not only helps you to run faster, but can help you improve the…
Are you optimizing your daily schedule to its fullest potential? If you are someone who works out on a daily basis, you probably understand the importance of having a set schedule daily workout routine. However, in today's…
Are you tired of not seeing results from your current weekly exercise plan? Whether you are trying to lose or gain weight, your workout routine demands a dose of variety. In today's society, it is so…
Most fitness experts will tell you that bodyweight ab workout exercises by themselves are not likely to give you those washboard abs you are seeking. Neither will they help you burn that excess body fat or improve your overall health. If…
Are you considering buying an under desk bike or for a home gym or exercising while at the office? If so, you may want to read this article before you proceed and spend your hard earned money. Getting your…
So you have decided to finally get off the couch and get back into your fitness routine and back on track for get your weight loss goals but are wondering what the best home exercise equipment for weight loss…
So you are you are interested in finding, picking and buying an indoor cycling bike. With the overwhelming types and choices out there where do you start? How do you choose not only best exercise bike…
Upper body workout and strength is extremely important since your upper body controls many of your daily activities including, reaching, pulling, pushing and lifting. In addition, having a strong upper body helps to improve your overall flexibility, mobility…
For years fitness watches were to be used by men and fitness watches for women were practically unheard of – forcing women who wanted a watch to track their fitness to wear fitness watches designed and made for…
There are two basic types of exercise bikes, the upright bike and the stationary recumbent bike and many people simply don't know which bike is right for them. In this article "Upright vs Stationary Recumbent Bike: Which One Is Right…
It does not matter whether you live in a rural area, a small town or a large city, you can enjoy the many health and other benefits of jogging as an exercise. You can jog as a part of…
If you are having difficulty deciding which one is better for you then this article on treadmill vs bike will give the information you need to decide which one of these two pieces of exercise equipment will best meet your needs…
How would you track your daily calories intake and how many calories you burned while exercising? It all comes down to picking the right and best fitness activity tracker. So this article will help and provide you with best…
Elliptical machines and treadmills have a range of pros and cons. It really does come down to personal choice, and what you want to achieve.
Everybody is different and finding the right can often be a chore. Some machinery doesn't accommodate people with sensitive joints while others can be too expensive to maintain. That's why ellipticals are here to stay. They can be useful tools…