Treadmill vs Bike: Which Should You Choose?
 Category: Fitness Machine & Workout Tips

If you are having difficulty deciding which one is better for you then this article on treadmill vs bike will give the information you need to decide which one of these two pieces of exercise equipment will best meet your needs and exercise goals.
The two most common pieces of large exercise equipment most people purchase for home use are treadmills and exercise bikes. However, unless you have a healthy budget and a large space in your home (or garage) to make a dedicated home gym then you are going to have to decide whether to purchase a treadmill or exercise bike. 
So let's dig deeper and explore the differences between the two, the sub-categories that fall within each major category and benefits of each as workout machine.
Types Of Treadmills
There are basically three different types of treadmills, although there are several different feature options available for each type. Here is a look at the three basic types of treadmills available for home use.
Manual treadmills are made using a roller type belt and the belt of the treadmill only turns as you walk or run. The good thing about a manual treadmill is that it will only go as fast as your feet can go giving you full control of the speed at which you exercise. Manual treadmills are normally lighter and the least expensive of the three types of treadmills. However, they normally have narrow belts and are more flimsy than electrical treadmills. They are better suited for walking than running.
A Motorized treadmill has a belt that is driven by an electric motor. You normally have a choice of speeds you can select for walking, jogging and running. Motorized treadmills are normally heavier and more durable than manual treadmills, provide a smoother walking/running experience, offer more features, have wider belts and cost a good deal more than manuals although prices can vary a good deal.
Folding treadmills many either be manual or motorized are designed so that the base of the treadmill raises vertically so that the treadmill takes up less space when not being used. Most folding treadmills have wheels so that you easily wheel the treadmill into a corner and wheel it out again when you want to exercise.
Recommended:
20 Best Treadmills Under 500: Fitness Saver Buying Guide
Exercise Bike Types
Like Treadmills there are also different types of exercise bikes made for home use.
The different types of bikes include:
An upright bike looks a lot like an outdoor bike and is normally used for people who want light cardio exercise and to lose weight.
Upright exercise bikes normally come with a few options and are fairly inexpensive to purchase although prices can vary considerably when consider the quality of each bike.
Recumbent bikes are built closer to the floor than other types of exercise bikes and they have a more comfortable seat with a back and the pedals are in front of the seat instead of directly below. Recumbent exercise bikes are best suited to older individuals, and those with back and knee problems. They can give you a light cardio workout and help you to lose weight.
Fan bikes are a type of indoor cycling bike. They have a large fan in place of a front wheel and resistance is controlled by how fast you pedal. Fan bikes are great for losing weight, building stamina, cardio workouts (they work the entire body because the handlebars move back and forth as your pedal) and can be use for High Intensity interval training
Spin bikes are a brand name for a specific type of indoor cycling bikes made by Mad Dogg Athletics. Spin bikes are perfect for getting a high intensity workout and really bring your heart rate up.
A folding bike is an upright bike that is made to be folded and easily stored when not in use. Folding exercise bikes aren't as durable as bikes with one piece frames.
Recommended:
25 Best Budget Exercise Bikes Under $300: Buying Guide

Treadmill vs Bike:
Now that you know the different types of treadmills and exercise bikes you have to choose from in the treadmill vs bike debate lets take a look at some of some the main features of each.
The Case For Choosing Treadmills: Important Workout Features To Watch
While treadmills may come with a variety of optional features depending on how much you want to pay, but here are some standard features you can expect to find on any treadmill.
Except for manual treadmills, all treadmills come with a motor. The more powerful the motor the faster the belt can move allowing for full out running.
Most treadmills have an incline setting that is like walking up hill. In most cases you can set the incline level from 0.5% up to around 12%.
The deck is the hard surface on which you run. Some decks are quite small measuring only 16 inches wide and 52 inches long. If you plan on running you want a deck that is at least 18 inches wide and 58 inches long.
The belt is the actual rubber surface on which you run. The rubber should be strong and not have a slippery surface.
This is the amount of weight a treadmill should be able to bear without breaking.
With the exception of fold up treadmills, this type of exercise equipment needs a lot of space to be stored unless you plan on dissembling it.
Recommended:
19 Best Treadmills Under 1000: Ultimate Fitness Buying Guide
The Case For Exercise Bikes: Important Features To Watch
Comparing the features of treadmills vs bikes is like comparing apples and oranges. However you do need to the features of both to decide which piece of exercise equipment will be most suited to your needs.
Here are the main features to look for in exercise bikes:
Most exercise bike's frames are a modified version of a road bike's frame.
Saddle seats are the most common seats found on exercise bikes, although recumbent bikes have seat more like a chair than a bicycle seat.
Handlebars on exercise bikes are like the seats in that they mostly resemble the handlebars found on road bikes or beach cruisers. However, fan bikes have long handles that move back and forth as you pedal.
There are normally two types of pedals found on exercise bikes those that have toe straps and allow you to wear any type of athletic shoes and those that require special shoes with spikes.
Most exercise bikes take up a good deal of room, but can usually be store in a corner of a room or left out.
Recommended:
10 Best Exercise Bike Desks For Home & Office: Buying Guide
Benefits & Disadvantages Pros of Treadmill vs Bike at a glance:
When considering a treadmill vs exercise bike you will find that both types of exercise equipment have their pros and cons. Here is a look at the pros and cons of both treadmills and exercise bikes.
Benefits of Treadmill vs Bike
Can walk, job, or run allowing some variety in workouts

Easy to use

Can use in all types of weather

Burns more calories that some exercise bikes

Easier on joints than running out of doors
Demerits of Treadmill vs Bike
Require more storage space

Boring to use after a while

While you can increase incline there is no decline

Good treadmills are very expensive
Recommended:
Top 14 Best GPS Tracker Watch Devices For Running & Exercise
Benefits of Exercise Bike vs Treadmill
Easy to use

Takes up less space than treadmill

At least some bikes can easily be use by people with back and knee trouble as well as those who have some balance issues

Can use in any weather

Can be used for weight loss, cardio workouts, increase stamina and some for high intensity interval training.

Cheaper than treadmills
Demerits of Exercise Bike vs Treadmill
Burns less calories

Most seats are uncomfortable
Recommended:
20 Best Fitness Trackers For Elliptical And Cardio Workouts
Final Take:
When it comes to treadmill vs bike which should you choose. The answer is simple, choose the one you most likely to use on a regular basis and that you have space for in your home.
Best Treadmills to Buy on Amazon
Related posts & articles that may be of interest to you:
For years fitness watches were to be used by men and fitness watches for women were practically unheard of – forcing women who wanted a watch to track their fitness to wear fitness watches designed and made for…
Your guide to the best workout bags and cheap gym bags for both male and females Also Recommended For You: Best Wireless Earbuds For Working Out: Listing Guide 10 Best Garmin GPS Running Watches To Buy For Your…
Are you looking for the best wireless earbuds for working out and exercise? Here is a quick listing guide to some of the top best bluetooth and wireless earbuds all your workouts and for the gym.
Many people looking for wonder what the most important feature they should consider. It has hard to argue that having the best noise canceling headphones when you are exercising at the gym or doing your routine jogging exercise makes all the…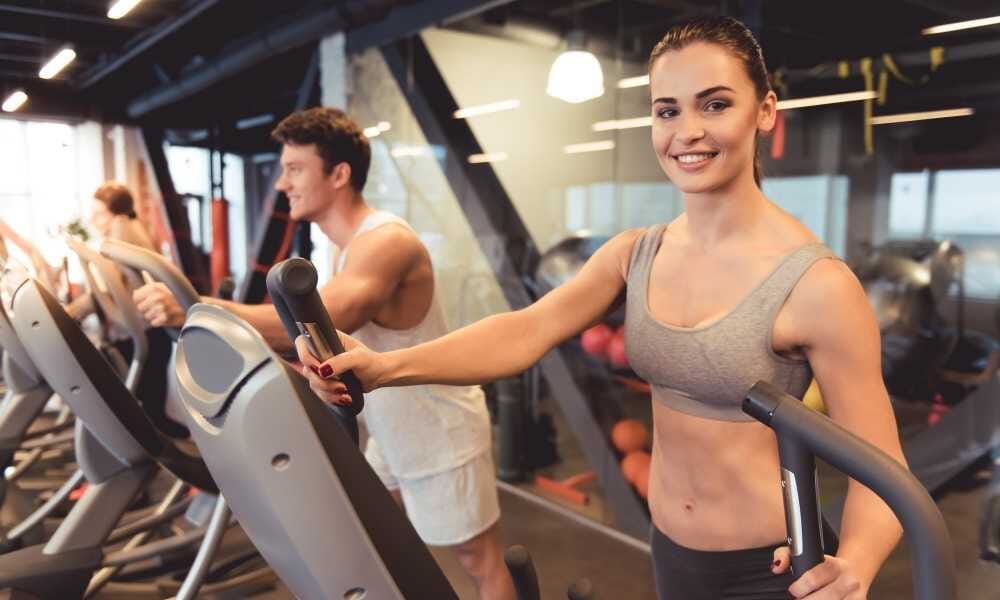 Here you will find the steps you need to take as a beginner using an elliptical machine, and how to use it. Read on to learn more.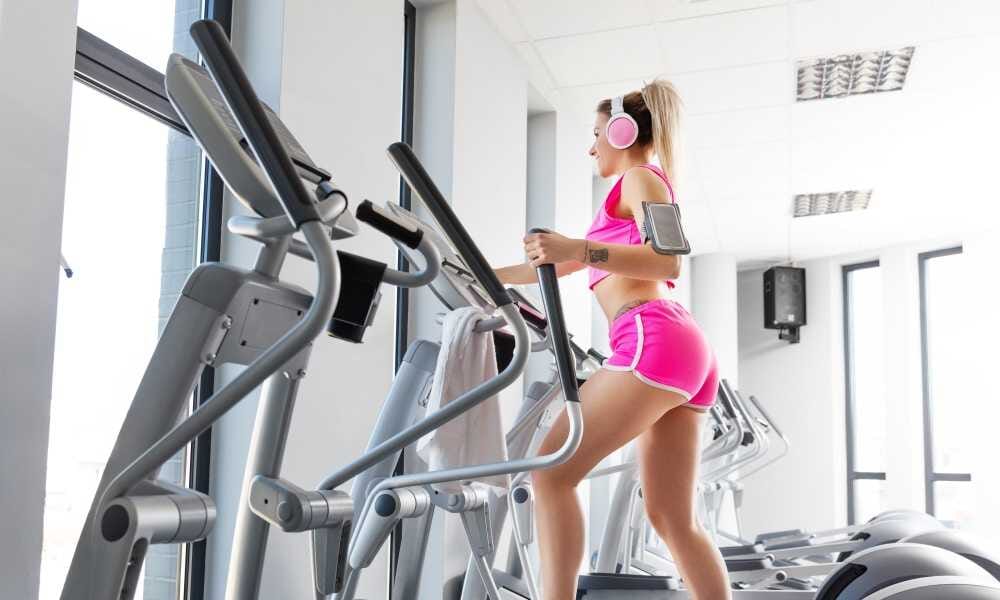 Elliptical machine doesn't specifically target the stomach and abdominal muscles, burning calories generally reduces the waistline to some degree anyway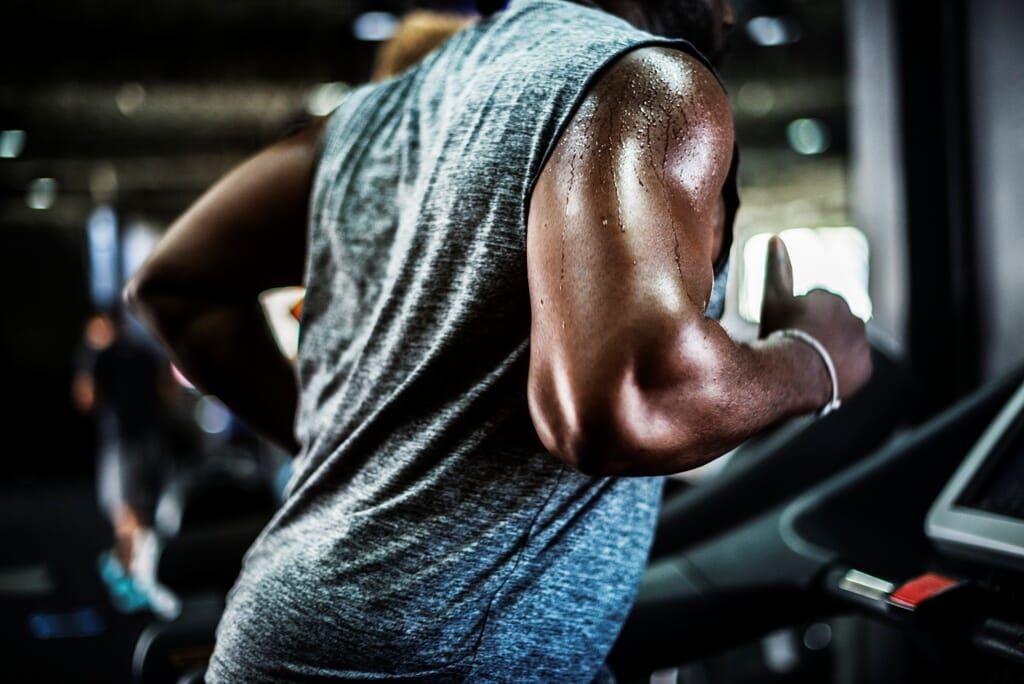 How Long Should You Run On An Elliptical To Lose Weight Effectively? One of the most frequent questions I have been asked has been, "how long should you run on an elliptical to lose weight?". After some thinking I figured I could not keep on ignoring this question and have been compelled to write an…
If you are using an elliptical to workout and lose weight, am sure you are asking yourself: how accurate are elliptical calorie counters? Sometimes people can get preoccupied with how many calories their ellipticals say they're burning. Burning calories means weight loss,…
Speed training is an important part of any sport and it can also be beneficial to anyone who is trying to improve their overall fitness. Speed training not only helps you to run faster, but can help you improve the…
Are you optimizing your daily schedule to its fullest potential? If you are someone who works out on a daily basis, you probably understand the importance of having a set schedule daily workout routine. However, in today's…
Are you tired of not seeing results from your current weekly exercise plan? Whether you are trying to lose or gain weight, your workout routine demands a dose of variety. In today's society, it is so…
Most fitness experts will tell you that bodyweight ab workout exercises by themselves are not likely to give you those washboard abs you are seeking. Neither will they help you burn that excess body fat or improve your overall health. If…
Are you considering buying an under desk bike or for a home gym or exercising while at the office? If so, you may want to read this article before you proceed and spend your hard earned money. Getting your…
So you have decided to finally get off the couch and get back into your fitness routine and back on track for get your weight loss goals but are wondering what the best home exercise equipment for weight loss…
So you are you are interested in finding, picking and buying an indoor cycling bike. With the overwhelming types and choices out there where do you start? How do you choose not only best exercise bike…
Upper body workout and strength is extremely important since your upper body controls many of your daily activities including, reaching, pulling, pushing and lifting. In addition, having a strong upper body helps to improve your overall flexibility, mobility…
There are two basic types of exercise bikes, the upright bike and the stationary recumbent bike and many people simply don't know which bike is right for them. In this article "Upright vs Stationary Recumbent Bike: Which One Is Right…
How would you track your daily calories intake and how many calories you burned while exercising? It all comes down to picking the right and best fitness activity tracker. So this article will help and provide you with best…