10 Best Home Gym Equipment To Buy During Covid Isolation
Category: Fitness Machines & Workout Tips
Looking for the best home gym equipment to use at home during COVID? Then look no further! We've rounded up the ten best home gym equipment items to help you maintain a healthy lifestyle from home.
With some of the best home gym equipment, you can still get a decent workout in at home. Plus, you can use your home gym equipment long after quarantine ends for convenient home workouts if you can't make it to the gym.
We've all heard of the freshman 15, but now #Quarentine15 is sweeping across the nation and soon it will be the COVID 19. Social isolation measures have been rough for us all, and for gym enthusiasts, it means the loss of a critical part of your routine. Social distancing restrictions closed many gyms across the country and just as things started to get better and some states opened up again, the second wave of the pandemic hit, and gyms started closing again.
Even if you live in a tiny apartment with limited workout space, you can find home gym equipment to fit into your space. For instance, free weights can be used anywhere, a yoga mat will take up just a small space and protect you against a hard floor, and a massage roller can relax your muscles.
10 Best Home Gym Equipment To Buy For Home During Covid Isolation
1. Yoga Mat
At the very least, you should get a yoga mat for your home gym. You can use a yoga mat for yoga, stretching, Pilates, and floor exercise. Choose a yoga mat that is a little thicker so that it can help absorb blows from weights on the ground and can make your workout more comfortable. But, at the very least look for a mat that is half an inch thick.
Yoga mats typically are non-slip and easy to clean. They start at about $15 and you can find them at most stores including Amazon. You may also want to find a mat that comes with a strap, or purchase one for a few dollars extra, so you can carry it or keep it tied up when it's not in use.
Recommended:
2. Free Weights
One of the best home gym equipment options is free weights. Dumbbells can work in small spaces and are flexible enough to use with your arms, back and abs. Dumbbells come in various sizes ranging from one pound to twenty or more.
Additional options for free weights are adjustable dumbbells or kettlebells which can adjust to size or weight and are easily changeable. Typically, free weights cost $1.50 to $2 per pound of weight. So, a five-pound pair of dumbbells range from $17 to $20, while a set of light weights usually ranges from $40 to $50. Walmart, Dick's and Target all sell free weights.
3. Massage Roller
A critical part of your home gym equipment routine includes recovery. A foam roller can help you massage sore muscles and relax. It can be used on everything from your calves to your quads, stomach, and back.
Additionally, foam rollers can help increase blood flow and release tension. They are also good after a long day of stressful work. You can find foam rollers for $20 to $60 at stores like Walmart or Amazon, and you can get it shipped right to your door.
4. Resistance bands
Resistance bands come in many shapes and sizes, but they are great for your home gym equipment because they are small, portable and versatile.
You can use resistance bands for bicep curls, shoulder raises, seated rows and many more common exercises. With resistance bands, you can also vary the level of difficulty by increasing resistance as your progress.
Also, check out short-loop resistance bands which are more mini. They can be used for squats, bridges, or for stretching, warm-up, and much more.
Resistance bands are fairly inexpensive. Depending on the pack you buy, you can find a set for around $25 to $120.
5. Jump Rope
Jump ropes are versatile and provide great cardio training. Some studies show that jumping rope for even ten minutes a day is equal to thirty minutes of jogging. It also burns more calories every minute than swimming or rowing. And yet, jumping rope still qualifies as a low-impact option.
Plus, jump ropes are a very affordable option. You can find a good jump rope for $10 to $30 on Amazon. An effective workout may be mixing jumping rope with lifting weight or a few other exercises. You'll definitely be sweating after a circuit of jumping rope, pushups, bicycle kicks, etc.
You can also find jump ropes that are adjustable to change the length, or you can cut it with wire-cutters to your desired size. And, weighted jump ropes that weigh from a quarter pound to five pounds can up your workout even more. Weighted jump ropes are harder than you think and can burn a ton of calories.
The only drawback to a jump rope is that if you do not live on the ground floor your neighbors may hear your jumping. Or, if you live with family it may disturb other members of your household.
6.

Chin Up Bar
A chin up bar is a great addition to your home gym that can help up your upper body game. A chin up bar can be used for chin ups, pulls ups, or dips to work your back, arms, chest and triceps.
Choose from a chin up bar that attaches to a doorway or hallway, or a bar that will clip on a wall. Or, if you have more space you can also purchase a full gym chin up bar unit, like one in your local gym. Resistance bands can also be used with a chin up bar for an extra grip and to make it more versatile for exercises like triceps' pulldowns.
Doorway pull-up bars cost about $25 to $50 but the high-end ones sell for $150. Most stores sell them, like Amazon, etc.
7.

Medicine Ball
A medicine ball makes the list of best home gym equipment because it is versatile and takes up little space. You can use a medicine ball during a typical workout to add weight and augment your exercises.
You can find medicine balls of various weights from four pounds to 16 pounds. If you are a beginner, you should start with a lower weight and if you exercise regularly you can take a higher pound option. The price will vary by weight, but Amazon sells eight-pound medicine balls for about $30.
8.

Balance Board
The best home gym equipment for COVID-19 includes this skateboard-like platform on a curved piece of metal. It requires you to keep your balance and stabilize your core. It will actually work you more than you think and makes your exercise more like play! Plus, a balance board is fairly compact and can fit into a small apartment under a bed or desk.
The Fluidstance balance board costs $269, but you can also find other home gym balance boards for as low as $25.
9. Stationary Exercise Bike
Stationary exercise bikes are a popular way to get in cardio from home. You can set them to different levels of resistance and adjust the seat and handlebars to your comfort. Most stationary bikes will also track your speed, distance and calories burned to help you track your workouts and set goals to improve. Plus, you can always cycle while watching your favorite Netflix show!
You can find an indoor stationary bike for under $500 or a rowing machine for under $800. Additionally, if you already have an outdoor bike you can get a bike trainer mount to convert it into an indoor bike machine. These start at about $100.
Recommended:
10. Treadmill
If you have a more flexible budget, then a treadmill is definitely a recommended piece of equipment for your home gym. You can find a quality treadmill for under $1000, but you should remember to find a treadmill that will last. Used treadmills are also a good option for those on a budget but choose one in a decent condition that will last longer.
Recommended:
Conclusion
Ultimately, the best home gym equipment for you depends on your fitness goals. It is more important that you keep moving rather than how you move. It will also depend on how much space you have. You may not have room for a treadmill, but most spaces have room for a yoga mat.
These home gym equipment options can offer you the flexibility, strength, and cardio training to meet your goals from home, all while helping you avoid the Covid 19 pounds.
Related posts & articles that may be of interest to you:
For years fitness watches were to be used by men and fitness watches for women were practically unheard of – forcing women who wanted a watch to track their fitness to wear fitness watches designed and made for…
Your guide to the best workout bags and cheap gym bags for both male and females Also Recommended For You: Best Wireless Earbuds For Working Out: Listing Guide 10 Best Garmin GPS Running Watches To Buy For Your…
Running is a tough task to ace, but when you have one of these 10 Best Running Shoes For Men by your side, your experience will surely become one of a kind. From sore muscles to extreme exhaustion, committing ourselves completely to…
Are you looking for the best wireless earbuds for working out and exercise? Here is a quick listing guide to some of the top best bluetooth and wireless earbuds all your workouts and for the gym.
Many people looking for wonder what the most important feature they should consider. It has hard to argue that having the best noise canceling headphones when you are exercising at the gym or doing your routine jogging exercise makes all the…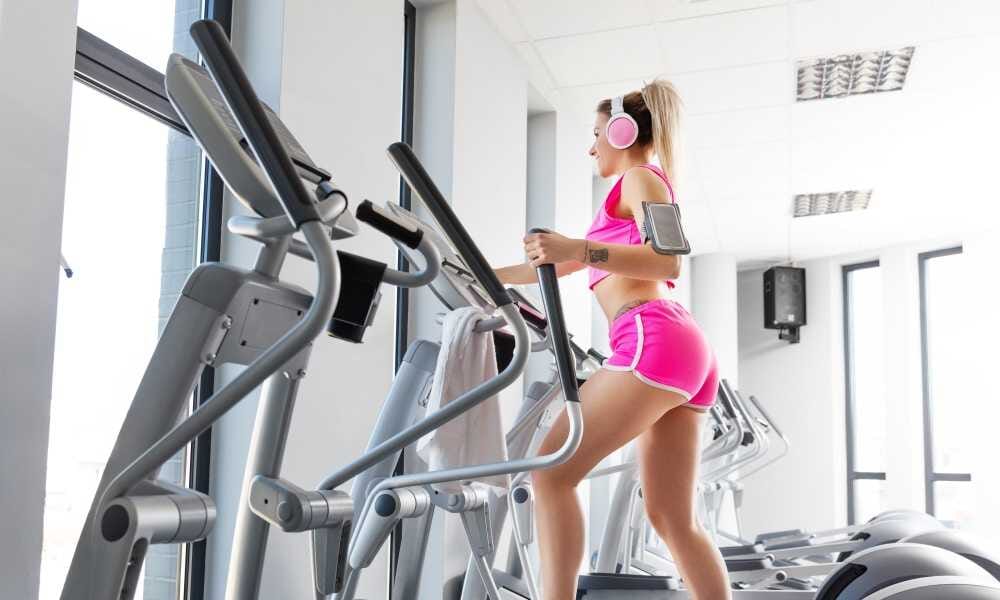 Elliptical machine doesn't specifically target the stomach and abdominal muscles, burning calories generally reduces the waistline to some degree anyway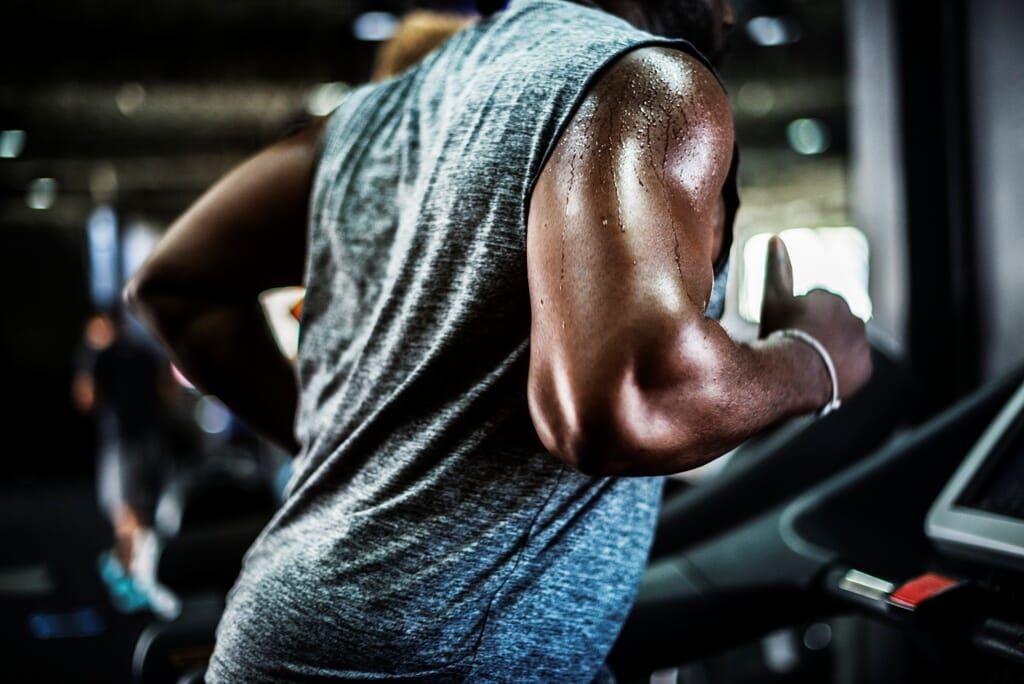 How Long Should You Run On An Elliptical To Lose Weight Effectively? One of the most frequent questions I have been asked has been, "how long should you run on an elliptical to lose weight?". After some thinking I figured I could not keep on ignoring this question and have been compelled to write an…
If you are using an elliptical to workout and lose weight, am sure you are asking yourself: how accurate are elliptical calorie counters? Sometimes people can get preoccupied with how many calories their ellipticals say they're burning. Burning calories means weight loss,…
Speed training is an important part of any sport and it can also be beneficial to anyone who is trying to improve their overall fitness. Speed training not only helps you to run faster, but can help you improve the…
Are you optimizing your daily schedule to its fullest potential? If you are someone who works out on a daily basis, you probably understand the importance of having a set schedule daily workout routine. However, in today's…
Are you tired of not seeing results from your current weekly exercise plan? Whether you are trying to lose or gain weight, your workout routine demands a dose of variety. In today's society, it is so…
Most fitness experts will tell you that bodyweight ab workout exercises by themselves are not likely to give you those washboard abs you are seeking. Neither will they help you burn that excess body fat or improve your overall health. If…
Are you considering buying an under desk bike or for a home gym or exercising while at the office? If so, you may want to read this article before you proceed and spend your hard earned money. Getting your…
So you have decided to finally get off the couch and get back into your fitness routine and back on track for get your weight loss goals but are wondering what the best home exercise equipment for weight loss…
So you are you are interested in finding, picking and buying an indoor cycling bike. With the overwhelming types and choices out there where do you start? How do you choose not only best exercise bike…
Upper body workout and strength is extremely important since your upper body controls many of your daily activities including, reaching, pulling, pushing and lifting. In addition, having a strong upper body helps to improve your overall flexibility, mobility…
For years fitness watches were to be used by men and fitness watches for women were practically unheard of – forcing women who wanted a watch to track their fitness to wear fitness watches designed and made for…
There are two basic types of exercise bikes, the upright bike and the stationary recumbent bike and many people simply don't know which bike is right for them. In this article "Upright vs Stationary Recumbent Bike: Which One Is Right…
It does not matter whether you live in a rural area, a small town or a large city, you can enjoy the many health and other benefits of jogging as an exercise. You can jog as a part of…
If you are having difficulty deciding which one is better for you then this article on treadmill vs bike will give the information you need to decide which one of these two pieces of exercise equipment will best meet your needs…
How would you track your daily calories intake and how many calories you burned while exercising? It all comes down to picking the right and best fitness activity tracker. So this article will help and provide you with best…
Elliptical machines and treadmills have a range of pros and cons. It really does come down to personal choice, and what you want to achieve.
Everybody is different and finding the right can often be a chore. Some machinery doesn't accommodate people with sensitive joints while others can be too expensive to maintain. That's why ellipticals are here to stay. They can be useful tools…
Interested in more options in this category? Check out our extended product listing below:
Marcy 150-lb Multifunctional Home Gym Station for Total Body Training MWM-990
as of October 17, 2021 4:16 am
Wallniture Guru Wall Mount Yoga Mat Home Gym Equipment Resistance Bands and Foam Roller Holder with 3 Hooks 3 Sectional Metal White
as of October 17, 2021 4:16 am
Marcy Smith Machine Cage System Home Gym Multifunction Rack, Customizable Training Station SM-4033, Red
as of October 17, 2021 4:16 am
Marcy Smith Cage Workout Machine Total Body Training Home Gym System with Linear Bearing Md-9010G, Silver (MD-9010)
as of October 17, 2021 4:16 am
Marcy MWM-988 Multifunction Steel Home Gym 150lb Weight Stack Machine
as of October 17, 2021 4:16 am
No Gym Needed- Jump Rope Workouts: 30 Amazing Weight Loss Workouts You Can Do From The Comfort Of Your Own Home! (No Gym Needed, At Home Fitness, At Home Workouts, Drop A Dress Size)
as of October 17, 2021 4:16 am
Marcy Pro Smith Machine Weight Bench Home Gym Total Body Workout Training System SM-4903
as of October 17, 2021 4:16 am
Marcy Home Gym Cage System Workout Station for Weightlifting, Bodybuilding and Strength Training MWM-7041
as of October 17, 2021 4:16 am