Which Is Better For Weight Loss Elliptical or Treadmill?
Category: Fitness Tips & How-Tos
If you are trying to determine which is better for weight loss elliptical or treadmill, you may want to read this article to find out what each offers over the other.
When working towards weight loss it is important to maintain consistency to burn the calories needed, and to burn more calories then you consume. An all over approach is the best, using weight or resistance training as well as cardio exercises to both burn calories and increase muscle strength and muscle mass.
It is necessary to consider all goals and any previous injury as well as health concerns before choosing or beginning a new exercise routine. Both an elliptical and a treadmill will help with weight loss, each one having its own benefits and risk, and personal preference plays a key role in maintaining the consistence required to meet your goals, so when considering elliptical vs treadmill not only does calorie count matter, but targeted muscle groups and comfort of use.
Choosing which is better for weight loss elliptical or treadmill may come down to determining the right fit for you in ensure you achieve your goals. The elliptical  is a great workout option for low impact on the joints with it's circular stepping motion and arm movements, or a treadmill for walking or running.
Elliptical vs Treadmill, what does each do?
For a full body work out:
For a full body work out comparing which is better for weight loss elliptical or treadmill, the elliptical has a slight edge of advantage, as the arms move along with the legs, and the positioning causes the core muscles to engage keeping the body upright and moving well together. If the goal is to maintain natural movements and easily adjustable workouts the treadmill creates several challenges with includes and speeds to keep things different each time.
Flexibility and a natural movement:
A treadmill offers flexibility and a natural movement of walking or running, allowing the body to maintain a natural position throughout. With changes in speed and timing along with the ability to add ankle or wrist weights a treadmill can offer a wide range of work out possibilities with little other equipment. It will help to increase the running speed and can be used for training as needed, and help people remain active no matter the season or weather outside.
While either of these machines can be used almost daily it is still important to include rest days every week to allow the muscles time to heal and restore, or they become more likely to be injured. A muscle injury can be minor and heal in a few days or it may take weeks or even months to heal. Even a safe activity can lead to injury when not done correctly or with the right posture, using the equipment correctly, and allowing rest days and time to recuperate.
Low Impact movements:
When comparing which is better for weight loss elliptical or treadmill, it is necessary to first know what each does and how.
The movements of an elliptical are created to be gentle on the joints and keep the impact on the joints and the muscles to be low, reducing the likelihood of injury and slowing down the wear on the cartilage between the joints to a minimum. This is a safe work out that the majority of people can do with low injury risk, but it everyone should check with their doctors before starting any work out routine.
An elliptical has separate footholds that will move separately and oppositely with each leg as it moves forward and backward. The foot never leaves the platform of the foothold and therefore there is no impact when it returns. The hands go on a hand hold and move with the motion of the machine, increasing the calories burned by moving more of the muscles throughout the body. 
Posture:
A treadmill is one conveyor belt type base that moves with the footfalls in a constant direction front to back. They each require correct posture for the most effective work out and to lower the risk of injury, engaging the muscles of not only the legs but also the core. In each instance correct form is important to avoid injury, though each is a safe activity when done with caution.
Both do for weight loss
Either an elliptical or a treadmill will encourage weight loss and maintaining the loss, through burning calories and increasing the heart rate. With consistent use either elliptical or treadmill will improve health in general, stamina, lung capacity, and muscle strength. Choosing one to purchase should be done after trying each to see which is the better fit.
 Repetitiveness
The disadvantages of the elliptical are that it is repetitive, which over time can wear the cartridge and joints, increasing pain after a session and making the muscles more susceptible to injury. Having a cardio work out is important, and can be aided by having other work outs added in between to change the motion of the muscles and build strength, which will boost the affects of your elliptical sessions as well.
Size and popularity
Treadmills are a popular way to get cardio workouts and fit well in any home gym or even as a stand alone piece of equipment within a home. It allows for any speed of exercise, making it suitable for those starting out and for those who are more experienced and even training. Many are folding and can fit in any small apartment or space, and they range in size and functions to large units that track statistics and usage, even those that are programmable.
A treadmill offers a good way to begin exercise regimes as they can be adjusted to fit the needs of anyone, however the impact made each time either foot comes down and hits the surface to push forward another step can be jarring and may increase damages to the joints and the speed at which those joints deteriorate.
Comparing Elliptical vs Treadmill:  Summary of Pros & Cons for each

An elliptical is easily fit into a home gym or even just included with the home as the only piece of work out equipment, allowing anyone to work out at home. Creating a space for a workout whenever suits each individual schedule and keep exercise accessible even when a gym pass is unavailable, or the weather is detrimental to exercise outdoors.
Elliptical Pros:
Whole body work out including arms, legs, core

Low impact on joints

Adjustable speed

Can combine with other activities such as watching TV, listening to music, etc

Can be used almost daily

Can be used year round

Increase lung capacity

Increase stamina

Improve overall health

Strengthen muscles
Elliptical Cons:
Repetitive movements can wear on joints and muscles

Can make misaligned joints worse through use

Not hands free for other activities

Even folded takes up a large footprint in the room

It does not offer a complete workout on its own

Injury can occur with improper posture
Recommended:
14 Best Ellipticals under 500: Build A Home Gym On A Budget
Treadmill Pros:
Fully adjustable for personalized work outs

Full control over speed and incline

Can be hands free as needed, for working, reading, and other activities

Many are foldable and take little storage space

Can be used year round

Full body work out if arms are moved with the legs

Builds muscle strength in legs

Increases lung capacity

Increases stamina

Can increase running speed

Used for training for runners, long distance or short

Can carry hand weights for extra resistance

Ankle weights increase resistance for legs, making them stronger
Treadmill Cons:
Repetitive impact on knees can be hard on the joints

Faster running creates harder impacts

Repetitive work outs may become boring
Recommended:
19 Best Treadmills Under 1000: Ultimate Fitness Buying Guide
Which Is Better For Weight Loss Elliptical or Treadmill: Deciding Which Is Best For You
When choosing which is better for weight loss elliptical or treadmill it may come down to personal preference. Each machine can be a full work out on its own, boosting cardio, lung capacity, and endurance. Each of the two machines will provide a stable workout that is safe to use several days each week, with rest days on the others. It is very important to maintain rest days, as they allow muscles to heal and strengthen between sessions.
While both an elliptical and a treadmill will provide cardio exercise, an elliptical is easier on the joints and maintains a lower impact then a treadmill will. This impact of each foot fall is the biggest difference when comparing elliptical vs treadmill. The foot does not lift off the machine but instead the footholds move with the foot, removing the impact moment of the foot returning to the surface. The treadmill however allows the hands to be free and to do other activities at the same time, making it easy to fit into daily life and easier to remain consistency in use.
Final Take
Considerations on which is better for weight loss elliptical or treadmill should be based on size, function, and compatibility with your lifestyle, as well as any goals in addition to weight loss, and which feels most comfortable to you. 
An elliptical will cause less strain on the joints in the ankle, knee, and hips, and will increase calorie burn by using the arms as well, but a treadmill offers more flexibility in when it can be used and what activities can be completed during the session.
Related posts & articles that may be of interest to you: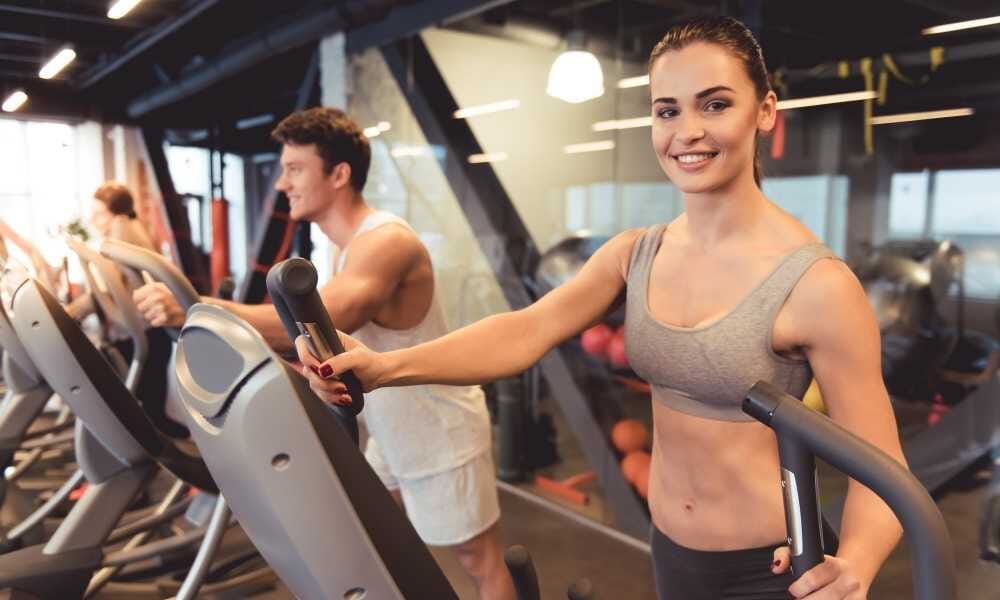 Here you will find the steps you need to take as a beginner using an elliptical machine, and how to use it. Read on to learn more.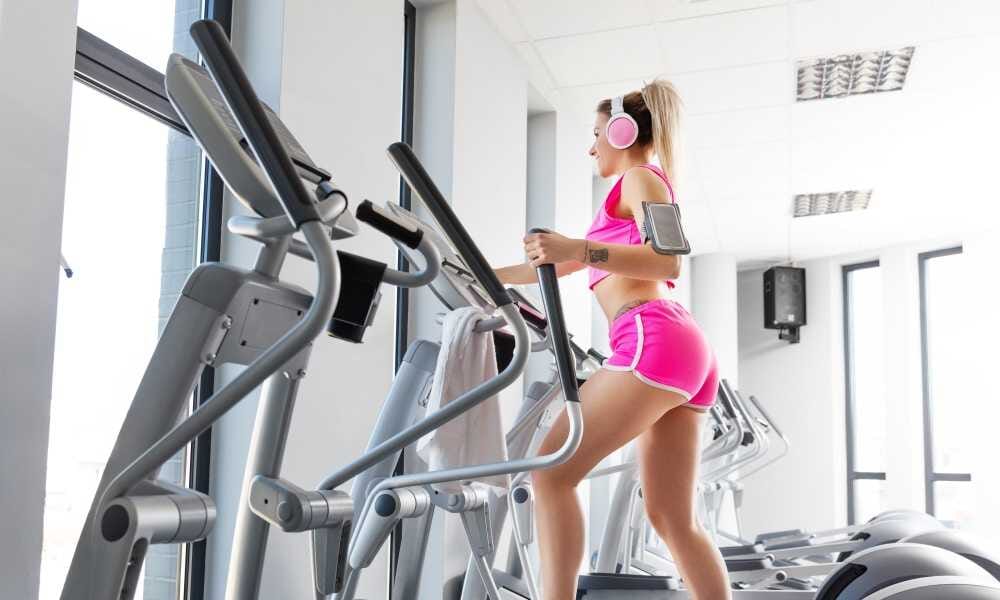 Elliptical machine doesn't specifically target the stomach and abdominal muscles, burning calories generally reduces the waistline to some degree anyway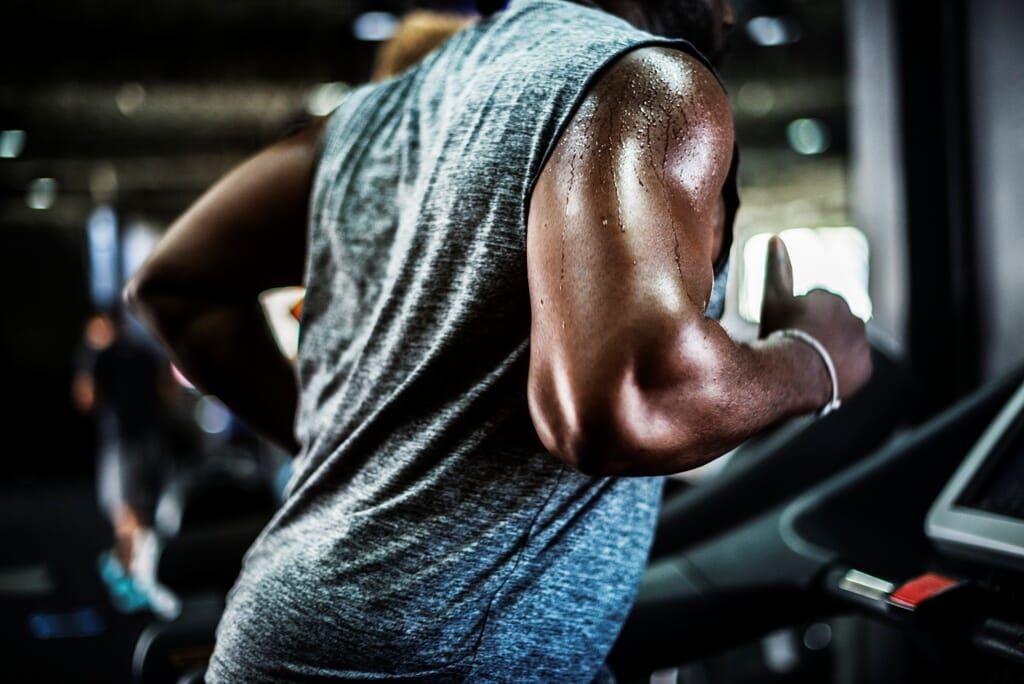 How Long Should You Run On An Elliptical To Lose Weight Effectively? One of the most frequent questions I have been asked has been, "how long should you run on an elliptical to lose weight?". After some thinking I figured I could not keep on ignoring this question and have been compelled to write an…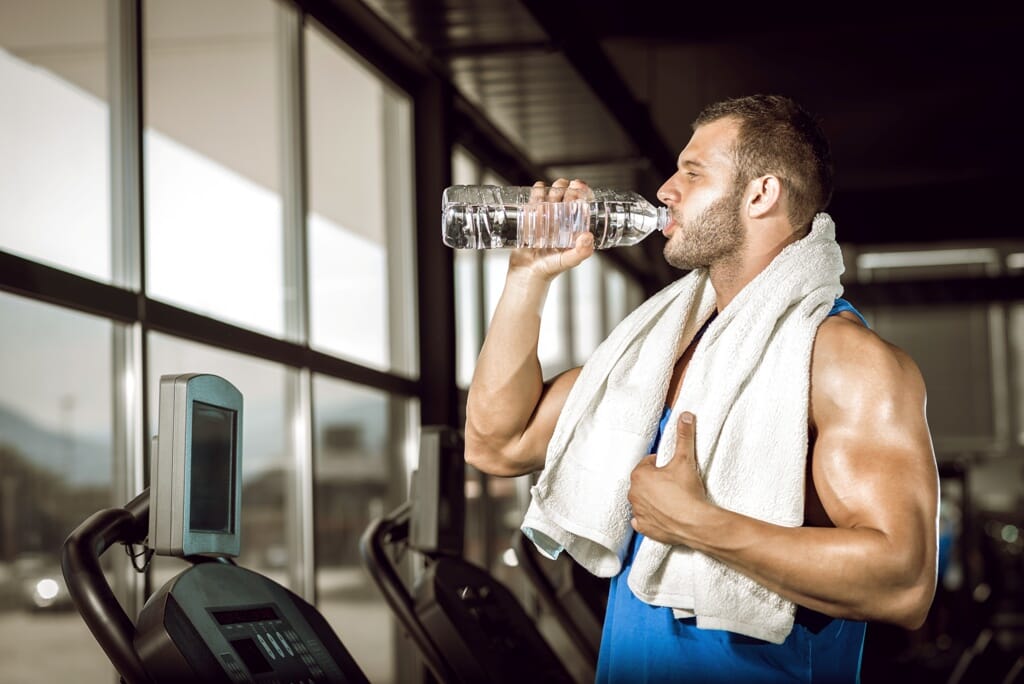 If you are using an elliptical to workout and lose weight, am sure you are asking yourself: how accurate are elliptical calorie counters? Sometimes people can get preoccupied with how many calories their ellipticals say they're burning. Burning calories means weight loss,…
Speed training is an important part of any sport and it can also be beneficial to anyone who is trying to improve their overall fitness. Speed training not only helps you to run faster, but can help you improve the…
Are you optimizing your daily schedule to its fullest potential? If you are someone who works out on a daily basis, you probably understand the importance of having a set schedule daily workout routine. However, in today's…
Are you tired of not seeing results from your current weekly exercise plan? Whether you are trying to lose or gain weight, your workout routine demands a dose of variety. In today's society, it is so…
Most fitness experts will tell you that bodyweight ab workout exercises by themselves are not likely to give you those washboard abs you are seeking. Neither will they help you burn that excess body fat or improve your overall health. If…
Are you considering buying an under desk bike or for a home gym or exercising while at the office? If so, you may want to read this article before you proceed and spend your hard earned money. Getting your…
So you have decided to finally get off the couch and get back into your fitness routine and back on track for get your weight loss goals but are wondering what the best home exercise equipment for weight loss…
So you are you are interested in finding, picking and buying an indoor cycling bike. With the overwhelming types and choices out there where do you start? How do you choose not only best exercise bike…
Upper body workout and strength is extremely important since your upper body controls many of your daily activities including, reaching, pulling, pushing and lifting. In addition, having a strong upper body helps to improve your overall flexibility, mobility…
For years fitness watches were to be used by men and fitness watches for women were practically unheard of – forcing women who wanted a watch to track their fitness to wear fitness watches designed and made for…
There are two basic types of exercise bikes, the upright bike and the stationary recumbent bike and many people simply don't know which bike is right for them. In this article "Upright vs Stationary Recumbent Bike: Which One Is Right…
It does not matter whether you live in a rural area, a small town or a large city, you can enjoy the many health and other benefits of jogging as an exercise. You can jog as a part of…
If you are having difficulty deciding which one is better for you then this article on treadmill vs bike will give the information you need to decide which one of these two pieces of exercise equipment will best meet your needs…
How would you track your daily calories intake and how many calories you burned while exercising? It all comes down to picking the right and best fitness activity tracker. So this article will help and provide you with best…
Elliptical machines and treadmills have a range of pros and cons. It really does come down to personal choice, and what you want to achieve.
Everybody is different and finding the right can often be a chore. Some machinery doesn't accommodate people with sensitive joints while others can be too expensive to maintain. That's why ellipticals are here to stay. They can be useful tools…
For years fitness watches were to be used by men and fitness watches for women were practically unheard of – forcing women who wanted a watch to track their fitness to wear fitness watches designed and made for…
Your guide to the best workout bags and cheap gym bags for both male and females Also Recommended For You: Best Wireless Earbuds For Working Out: Listing Guide 10 Best Garmin GPS Running Watches To Buy For Your…
Running is a tough task to ace, but when you have one of these 10 Best Running Shoes For Men by your side, your experience will surely become one of a kind. From sore muscles to extreme exhaustion, committing ourselves completely to…
Are you looking for the best wireless earbuds for working out and exercise? Here is a quick listing guide to some of the top best bluetooth and wireless earbuds all your workouts and for the gym.
Many people looking for wonder what the most important feature they should consider. It has hard to argue that having the best noise canceling headphones when you are exercising at the gym or doing your routine jogging exercise makes all the…
Interested in more options in this category? Check out our extended product listing below:
XTERRA Fitness TR150 Folding Treadmill Black
as of October 16, 2021 1:03 pm
SereneLife Smart Electric Folding Treadmill – Easy Assembly Fitness Motorized Running Jogging Exercise Machine with Manual Incline Adjustment, 12 Preset Programs | SLFTRD20 Model
as of October 16, 2021 1:03 pm
UREVO 2 in 1 Under Desk Treadmill, 2.5HP Folding Electric Treadmill Walking Jogging Machine for Home Office with Remote Control
as of October 16, 2021 1:03 pm
UREVO Foldable Treadmills for Home,Under Desk Electric Treadmill Workout Running Machine,2.5HP Portable Compact Treadmill with 12 Pre Set Programs and 16.5 Inch Wide Tread Belt (Black)
as of October 16, 2021 1:03 pm
Sunny Health & Fitness Exercise Treadmills, Motorized Running Machine for Home with Folding, Easy Assembly, Sturdy, Portable and Space Saving - SF-T7603, Grey
as of October 16, 2021 1:03 pm
Lifepro Foldable Treadmill for Home - Portable Small Treadmill for Apartment - Mini Folding Treadmill for Walking & Running - Electric Smart Compact Treadmill with Bluetooth, Tablet Holder
as of October 16, 2021 1:03 pm
Goplus 2 in 1 Folding Treadmill, 2.25HP Under Desk Electric Treadmill, Installation-Free with Bluetooth Speaker, Remote Control, APP Control and LED Display, Walking Jogging for Home Office Use
as of October 16, 2021 1:03 pm
BiFanuo 2 in 1 Folding Treadmill, Smart Walking Running Machine with Bluetooth Audio Speakers, Installation-Free,Under Desk Treadmill for Home/Office Gym Cardio Fitness(Blue)
as of October 16, 2021 1:03 pm
Sunny Health & Fitness SF-T1407M Manual Walking Treadmill with LCD Display, Compact Folding, Portability Wheels and 220 LB Max Weight
as of October 16, 2021 1:03 pm
Folding Treadmill, Walkingpad Ultra Slim Foldable Treadmill Smart Fold Walking Pad Portable Safety Non Holder Gym and Running Device P1 Grey 0.5-3.72MPH
as of October 16, 2021 1:03 pm