10 Best Strength And Conditioning Training Exercise Routine Tips
Category: Fitness Machine & Workout Tips

Strength and conditioning training can be a great way to get into shape but it can also be daunting to get into. Strength training can involve a lot of complex moves and equipment, or at least it appears complex.
Today we are going to take a look at some of the best tips for your strength training regimen. While it is geared toward people who are new to the world, the tips are ones that anyone can start to implement in their workout.
Recommended:
14 Best Home Gym Rowing Machine Reviews & Buying Guide
10 Best Strength And Conditioning Training Exercise Tips
1. Consider Getting A Trainer To Learn
Learning how to properly use equipment, proper form, along with other tips and tricks can help to enhance your workout. More than that though, it will help you to prevent injuries and remain safe with the equipment. In reality, most of the equipment you will use at the gym is relatively simple once explained, but used improperly has a high potential for injury or damage.
Most gyms will offer a free training session to those who are new to the gym or are taking their first lesson. For those that aren't free, the first session will be significantly discounted. Ask your gym. If you can't get professional training, try to go to the gym with someone who knows the equipment.
2. Don't Forget to Stretch
Stretching is a debated topic in the world of strength training. It is true that those that stretch tend to have less gains than those who don't but not by too much. The problem with not stretching is that your muscles are still tight and thus more prone to injury. Stretching loosens up your body, helps prepare it for the workout, and prevents potential damage to the muscles from them being overly tight during workouts.
The best practice is to stretch both before and after the workout. However, some people only stretch before. Others will only stretch at the beginning of their day so their body is loose throughout the day.
A warm up and cool down stretch could be as simple as doing ten minutes of walking or light jogging. Just remember that it is important do some warm up and cool down.
3. Focus on the Primaries
Strength and conditioning training doesn't have to be overly complicated. To get in a good and effective workout you do not need to use every machine in the gym. For this, most professional strength trainers will recommend that you only focus on the primary workout equipment. Barbells and dumbbells will provide you with your primary equipment for workouts.
Physical exercise wise the primary exercises you want to excel in are squats, deadlifts, bench presses, and shoulder presses. All of these exercises are ones that work out multiple muscles at one time but you will likely need to do regularly in order to start feeling comfortable with.
4. Start Out Slow
When working out you should start slow, learn to master each exercise as you go. Performing an exercise wrong can hurt your body and reduce the effectiveness of your workout.
Start out slow and by only learning the above primary exercises. After you have mastered each of those, you can move on to another exercise. As you learn more you can rotate out exercises, using certain weights, but you want to keep the primary exercises in your everyday workout.
5. Keep it Even
It is essential to balance out your exercises. You don't want to show preference to one side or one body part over the other. This will lead to unevenness in the strength of your body.
Before you start your strength and conditioning though, you want to determine which side and which limbs are your weakest. Start your workouts focusing on the weaker sides until you develop even strength and muscle mass. From there you can start to even out the body.
You don't want one limb or one part of your body to be substantially different from the rest due to uneven working out, this looks weird and can be hard to correct if you let it go on for too long.
6. Create a Tempo
Trying to speed through your workout is actually less effective than taking your time. When you are engaging in a workout you want to have a have an established tempo before you start working out. Are you going to count to three slowly as you lower the bar? Are you going to do use your music to help guide you? Try to do most lifting slowly and take your time.
7. Create a Routine
You want to create a workout routine and stick to it, this will help to make your workout a habit instead of something that you just want to do. Schedule around 3 days a week to dedicate to your strength and conditioning training with a day off between each. This will help to ensure that you get a fair amount of exercise in but that you also give your muscles a break from the stress that comes with working out. Off days are essential to your training regimen.
8. Combine Everything Together
Hitting the gym isn't the only thing that you need to do when it comes to strength and conditioning training. You also need to spend time planning your meals and ensure that you are eating right.
Your food intake plays a big role in the world of fitness, you need the nutrients that your body consumes in order to generate energy. Bad food will hurt your muscle gain and impact your weight. Meal planning in advance will help to ensure you get the right nutrients but you can also just plan generally what you will eat on workout days, that will be less effective though.
9. Record Everything You Do
All of your strength and conditioning training should be recorded. Write down what exercises you do, at what weights, and how many reps for every workout you do. Keep this logbook and use it to track whether you are making gains or not. A log will help you to know when you need to adjust what you are doing and what works and doesn't.
In order for the log to work, you will need to review it regularly. We recommend that you take a look at least once a month or every other week if you are looking to make significant gains. A lot of people will do a brief review every time they update the book though.
10. Don't Go Too Hard
It is possible to overwork your muscles, we already mentioned that in the scheduling your workouts tab but its important to remember to not overwork your body or it will do harm while you are trying to build muscle. Creating a plan and giving yourself a day off between workouts will help to ensure some of the rest your body needs but you will also want to find the right balance between enough weight to build muscle and overdoing it.
Final Take:
Follow these 10 Best Strength And Conditioning Training Exercise Routine Tips if you are looking to strengthen your body and enhance your lifestyle.
Strength and conditioning training does more than give you giant muscles, it helps keep your body healthy, makes you look good, and prepares you to succeed in any physical needs you might have. Do you have a tip of your own? Let everyone know in the comments down below.

Recommended:
› Best Bench For Home Gym: 42 Recommended Best Buys From Amazon
› 52 Best Ab Machines For Home: Buying Guide Ideas For Your Home Gym
› 25 Best Home Workout Gym Equipment To Get From Amazon
› Best Water Rowing Machine For Home: Top 10 Best Picks by Real Users
Related posts & articles that may be of interest to you:
Upper body workout and strength is extremely important since your upper body controls many of your daily activities including, reaching, pulling, pushing and lifting. In addition, having a strong upper body helps to improve your overall flexibility, mobility…
It does not matter whether you live in a rural area, a small town or a large city, you can enjoy the many health and other benefits of jogging as an exercise. You can jog as a part of…
Ellipticals have a variety of benefits, such as: Causing less impact on your joints Providing a full body workout Being a suitable form of exercise for people who are ill, elderly or pregnant Improving your cardiovascular system On…
Speed training is an important part of any sport and it can also be beneficial to anyone who is trying to improve their overall fitness. Speed training not only helps you to run faster, but can help you improve the…
Are you optimizing your daily schedule to its fullest potential? If you are someone who works out on a daily basis, you probably understand the importance of having a set schedule daily workout routine. However, in today's…
Are you tired of not seeing results from your current weekly exercise plan? Whether you are trying to lose or gain weight, your workout routine demands a dose of variety. In today's society, it is so…
Most fitness experts will tell you that bodyweight ab workout exercises by themselves are not likely to give you those washboard abs you are seeking. Neither will they help you burn that excess body fat or improve your overall health. If…
How would you track your daily calories intake and how many calories you burned while exercising? It all comes down to picking the right and best fitness activity tracker. So this article will help and provide you with best…
For years fitness watches were to be used by men and fitness watches for women were practically unheard of – forcing women who wanted a watch to track their fitness to wear fitness watches designed and made for…
Your guide to the best workout bags and cheap gym bags for both male and females Also Recommended For You: Best Wireless Earbuds For Working Out: Listing Guide 10 Best Garmin GPS Running Watches To Buy For Your…
Running is a tough task to ace, but when you have one of these 10 Best Running Shoes For Men by your side, your experience will surely become one of a kind. From sore muscles to extreme exhaustion, committing ourselves completely to…
Are you looking for the best wireless earbuds for working out and exercise? Here is a quick listing guide to some of the top best bluetooth and wireless earbuds all your workouts and for the gym.
Many people looking for wonder what the most important feature they should consider. It has hard to argue that having the best noise canceling headphones when you are exercising at the gym or doing your routine jogging exercise makes all the…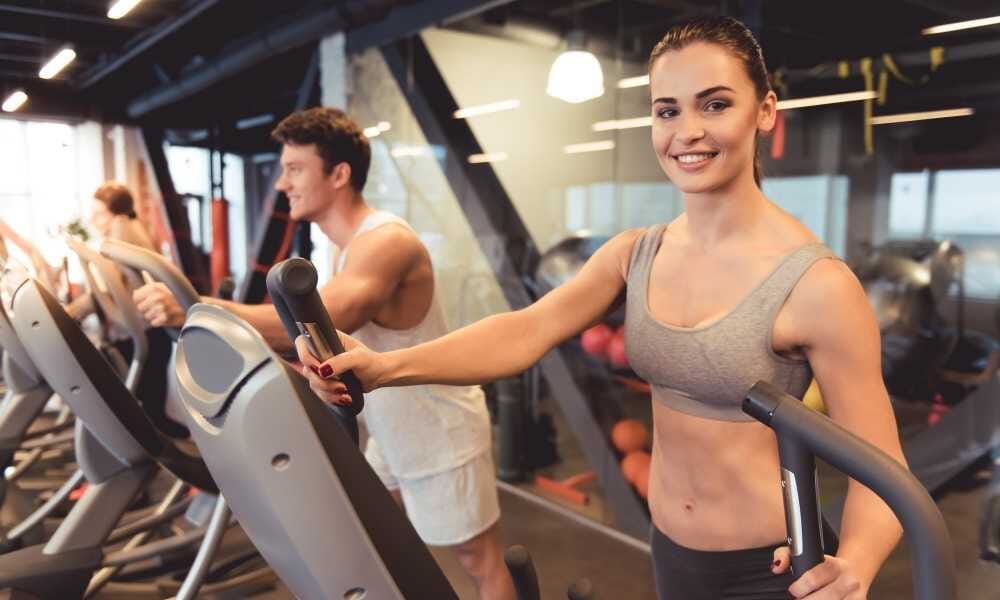 Here you will find the steps you need to take as a beginner using an elliptical machine, and how to use it. Read on to learn more.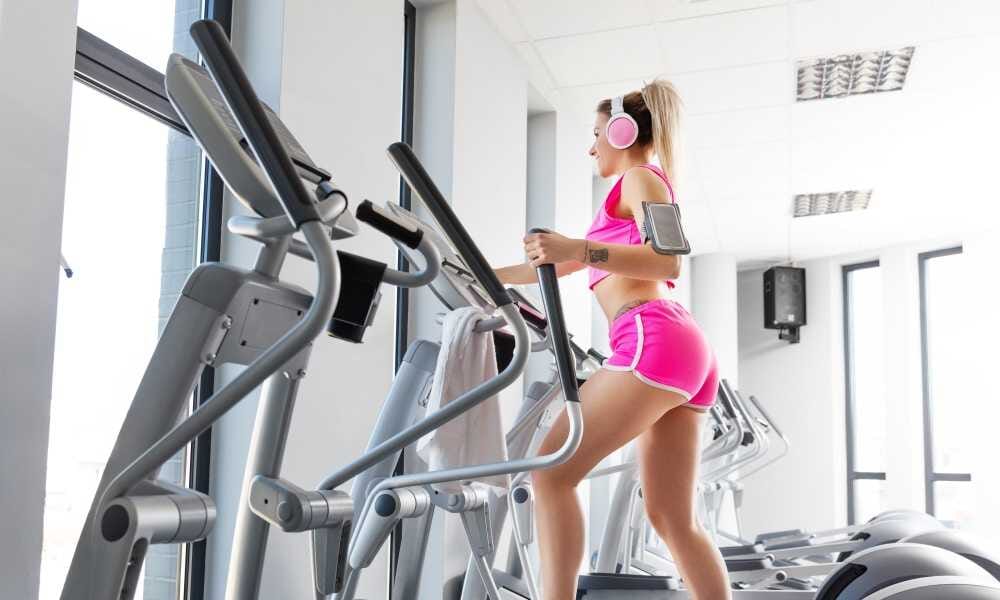 Elliptical machine doesn't specifically target the stomach and abdominal muscles, burning calories generally reduces the waistline to some degree anyway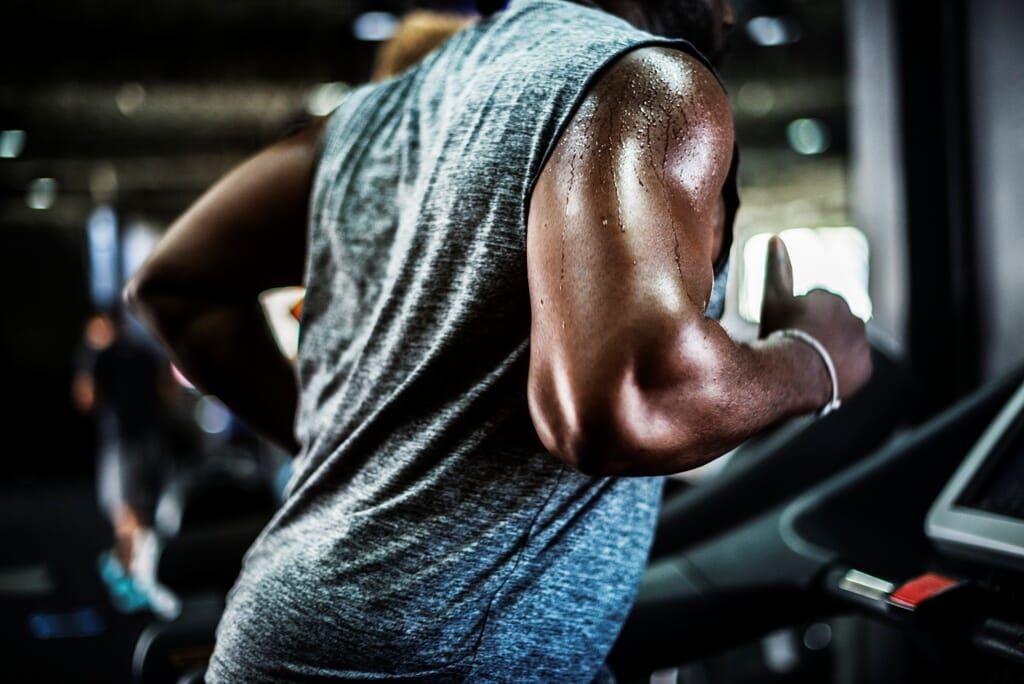 How Long Should You Run On An Elliptical To Lose Weight Effectively? One of the most frequent questions I have been asked has been, "how long should you run on an elliptical to lose weight?". After some thinking I figured I could not keep on ignoring this question and have been compelled to write an…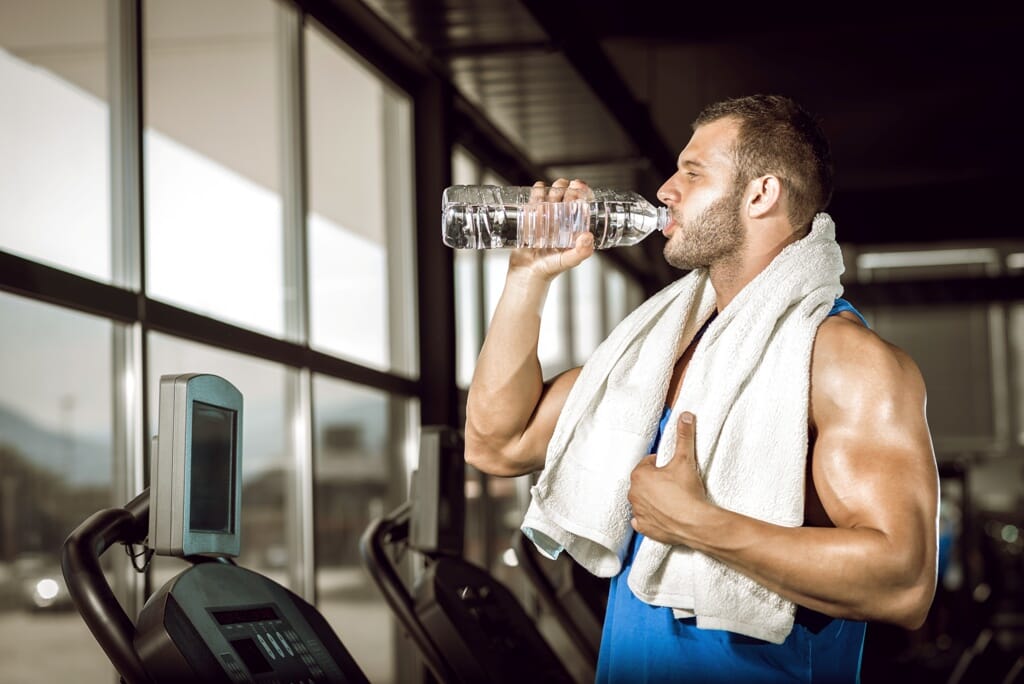 If you are using an elliptical to workout and lose weight, am sure you are asking yourself: how accurate are elliptical calorie counters? Sometimes people can get preoccupied with how many calories their ellipticals say they're burning. Burning calories means weight loss,…
Are you considering buying an under desk bike or for a home gym or exercising while at the office? If so, you may want to read this article before you proceed and spend your hard earned money. Getting your…
So you have decided to finally get off the couch and get back into your fitness routine and back on track for get your weight loss goals but are wondering what the best home exercise equipment for weight loss…
So you are you are interested in finding, picking and buying an indoor cycling bike. With the overwhelming types and choices out there where do you start? How do you choose not only best exercise bike…
There are two basic types of exercise bikes, the upright bike and the stationary recumbent bike and many people simply don't know which bike is right for them. In this article "Upright vs Stationary Recumbent Bike: Which One Is Right…
It does not matter whether you live in a rural area, a small town or a large city, you can enjoy the many health and other benefits of jogging as an exercise. You can jog as a part of…
If you are having difficulty deciding which one is better for you then this article on treadmill vs bike will give the information you need to decide which one of these two pieces of exercise equipment will best meet your needs…
How would you track your daily calories intake and how many calories you burned while exercising? It all comes down to picking the right and best fitness activity tracker. So this article will help and provide you with best…
Elliptical machines and treadmills have a range of pros and cons. It really does come down to personal choice, and what you want to achieve.
Everybody is different and finding the right can often be a chore. Some machinery doesn't accommodate people with sensitive joints while others can be too expensive to maintain. That's why ellipticals are here to stay. They can be useful tools…