How To Lubricate A Treadmill Belt: Easy Guide Tips You Should Know
Category: Fitness Machine Tips & How-Tos
Knowing how to lubricate a treadmill belt correctly can help extend the life of your treadmill. A treadmill can be an expensive investment and if not taken care of properly, it can wear out. The more you use it, the more you need to lubricate a treadmill. This article will give you some quick and easy guide you need to know on how to lubricate a treadmill belt in a few simple steps.
Why Use a Treadmill
A treadmill is a great addition to any home gym because it is suitable for any fitness level. You can use it for walking, jogging or interval training. Many people enjoy using their treadmill while watching television or other activities. Treadmills are perfect for an at-home workout when the gyms are closed.
Why You Need to Lubricate a Treadmill
You need to lubricate a treadmill because it can reduce the friction between the belt and motor and disperse heat. This can help your treadmill last longer and store better. If you do not lubricate a treadmill, the belt could break easily costing you $250 to replace.
Additionally, the friction could cause the motor to wear out prematurely, which costs $300 to replace. Other parts can also wear out if a treadmill is not lubricated, like the front and rear rollers, which cost $150 each. Finally, if a treadmill is not lubricated it has to work harder to function, using more energy and increasing your electricity bill.
So, not lubricating a treadmill could easily cost you several hundred dollars to replace damaged parts. Even if your treadmill is under warranty, you need to lubricate it to keep it in the best working condition and extend the product's life.
Read more:
Best Treadmill under 300 dollars: Top 8 Best Bargains To Buy For Home »
Easy Guide Tips on How to Lubricate a Treadmill Belt
To apply lubricant to a treadmill, follow these steps:
Lift the walking belt.

Apply your lubricant in the middle area on both the front and back of the treadmill.

Walk on the machine after applying the lube to let it work in. Set the treadmill to a slow pace of about two miles an hour and walk on it for about four minutes to help spread the lubricant.
Check out this video for a visual guide on how to lubricate a treadmill belt.
If your belt is not easy to lift, then you may need to loosen the tensioner at the back of the treadmill. You can use a key to reduce the tension on the belt. Just make sure to tighten the belt after lubricating it, and double check that the belt is aligned after tightening.
When first learning how to lubricate a treadmill belt, make sure to avoid getting any lubricant on the deck (where you walk/run) because it can cause injuries if left slippery. If you do spill any lubricant on any exposed surfaces, clean it up as soon as you can.
Read more:
Best Treadmill under 600: Top 10 Best Buy Treadmills For Home »
How Often Should You Lubricate a Treadmill?
Most manufacturers recommended that you lubricate a treadmill belt once every three to 12 months, but it will vary by your usage.
You can know if you need to lubricate a treadmill by feeling underneath the deck surface or walking belt for a waxy or oily feel. If you cannot feel any residue under where your feet contact the walking belt, then you need to apply more lubricant.
Even if you have never lubricated your treadmill before, it's not too late to start. You may already have damage if you have not lubricated a treadmill, however, it's better to start now and prevent further damage.
Can You Use Too Much Lubricant on a Treadmill Belt?
You can overlubricate a treadmill which can cause excess lube to seep out from under the belt onto the carpet, walls and anything in surrounding areas. It can also seep into the motor compartment which can be very difficult to clean because you have to open up the motor compartment to get the lube out.
How to lubricate a treadmill belt with the correct amount of lubricant will vary by your machine type and how much you use it. Sometimes it will take multiple layers to get the correct amount, but it is better to apply sparingly and add more than to accidentally put too much lube on a treadmill.
If you do accidentally put too much lubricant on a treadmill, you can use the fold deck feature, if you have it, to fold it up and allow excess lube to run down the deck. You should do this immediately after applying lube and wait for about an hour or so before unfolding and checking it again.
Read more:
19 Best Treadmills Under 1000: Ultimate Fitness Buying Guide »
Best Lubricant for Treadmills
The best lubricant for treadmills will depend on your individual machine and what works best for its brand. Consult your owner's manual for the recommended type of lubricant.
A few common lubricants for treadmills include:
Many manufactures recommend a 100% silicone lubricant which can last a long time without breaking down. You can find silicone in a spray and a liquid.
However, some manufacturers pre-lubricate the treadmill belt. In this case, adding a silicone spray or other substances can actually damage the treadmill. This is why you should consult your owner's manual for which lubricant to use.
Can You Use wd40 to Lubricate a Treadmill?
You should avoid using oils or lubes not specifically for your treadmill because it can seriously damage the belt, motor or more. Do not use household oils or lubricants like WD-40, sprays or oils to lubricate a treadmill.
Conclusion
You need to lubricate a treadmill belt to keep it in best working condition and help it last longer. How to lubricate a treadmill belt includes keeping the belt area oily, applying just enough, but not too much lubricant, and using the correct type of lubricant. Aim to apply lubricant every three to 12 months. And always check your owner's manual with instructions for applying lubricant to make sure you get the job done right for your machine.
Recommended:
25 Best Home Workout Gym Equipment To Get From Amazon
Related posts & articles that may be of interest to you:
Best Treadmill under 300 dollars: Top 8 Best Bargains To Buy For Home
17 Best Recumbent Exercise Bikes: Ultimate Buying Guide
Are you a fitness enthusiast who wants to continue your fitness program even at your office and is looking for the best under desk treadmill to use towards achieving your health and fitness goals? This guide of the Best Under Desk…
With so many types and treadmills at different prices how do you determine not only which one but more important the best budget treadmill to pick? This may be a daunting question and task but most experts will agree that you dont really…
Cardiovascular exercise is very much important in achieving and maintaining a healthy body and weight. So if you are considering a new treadmill, going beyond the basic treadmill and purchasing any one of these 19 Best Treadmills Under 1000: Ultimate Fitness Buying Guide is…
For years fitness watches were to be used by men and fitness watches for women were practically unheard of – forcing women who wanted a watch to track their fitness to wear fitness watches designed and made for…
Your guide to the best workout bags and cheap gym bags for both male and females Also Recommended For You: Best Wireless Earbuds For Working Out: Listing Guide 10 Best Garmin GPS Running Watches To Buy For Your…
Running is a tough task to ace, but when you have one of these 10 Best Running Shoes For Men by your side, your experience will surely become one of a kind. From sore muscles to extreme exhaustion, committing ourselves completely to…
Are you looking for the best wireless earbuds for working out and exercise? Here is a quick listing guide to some of the top best bluetooth and wireless earbuds all your workouts and for the gym.
Many people looking for wonder what the most important feature they should consider. It has hard to argue that having the best noise canceling headphones when you are exercising at the gym or doing your routine jogging exercise makes all the…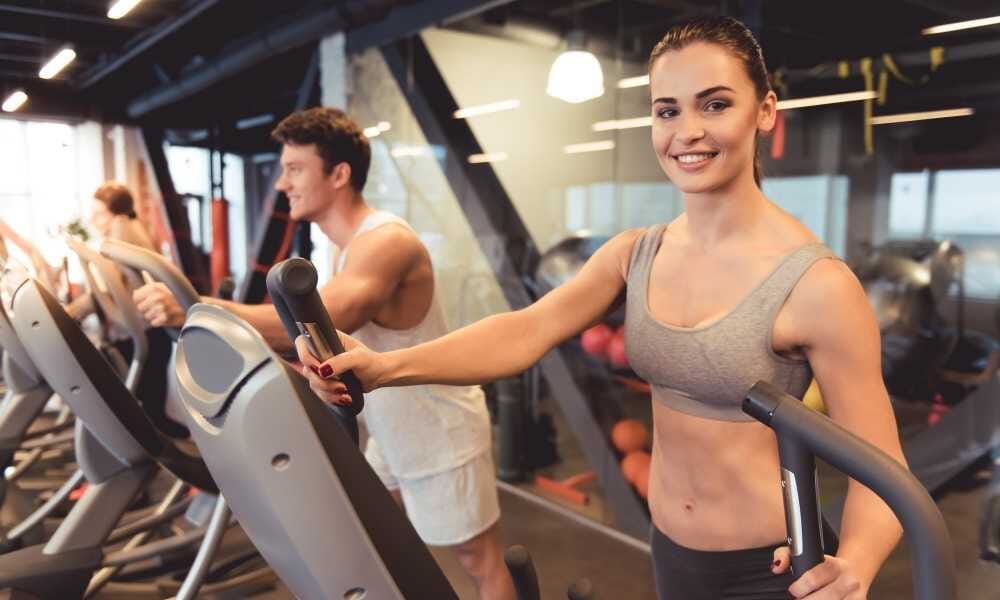 Here you will find the steps you need to take as a beginner using an elliptical machine, and how to use it. Read on to learn more.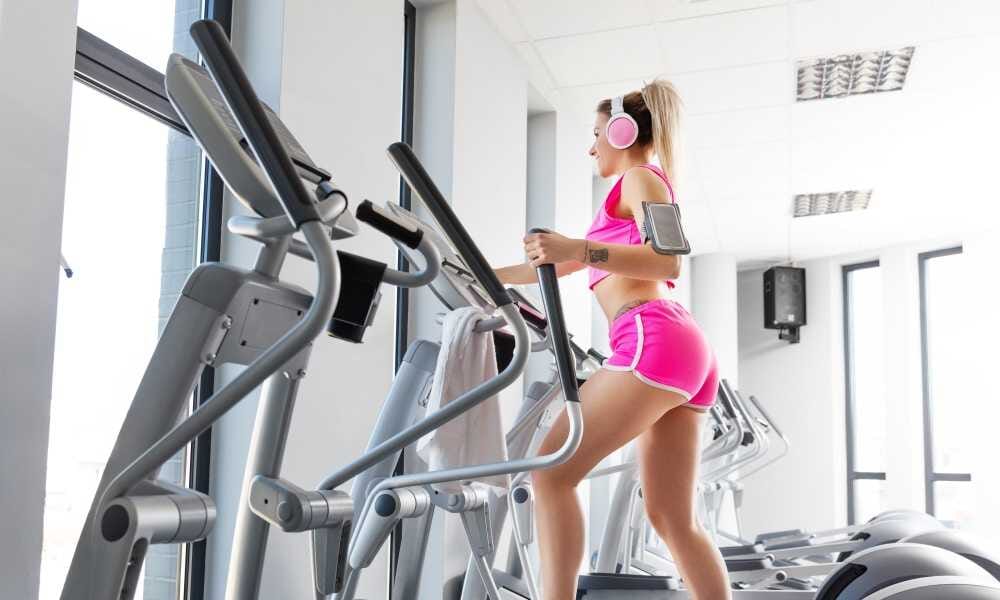 Elliptical machine doesn't specifically target the stomach and abdominal muscles, burning calories generally reduces the waistline to some degree anyway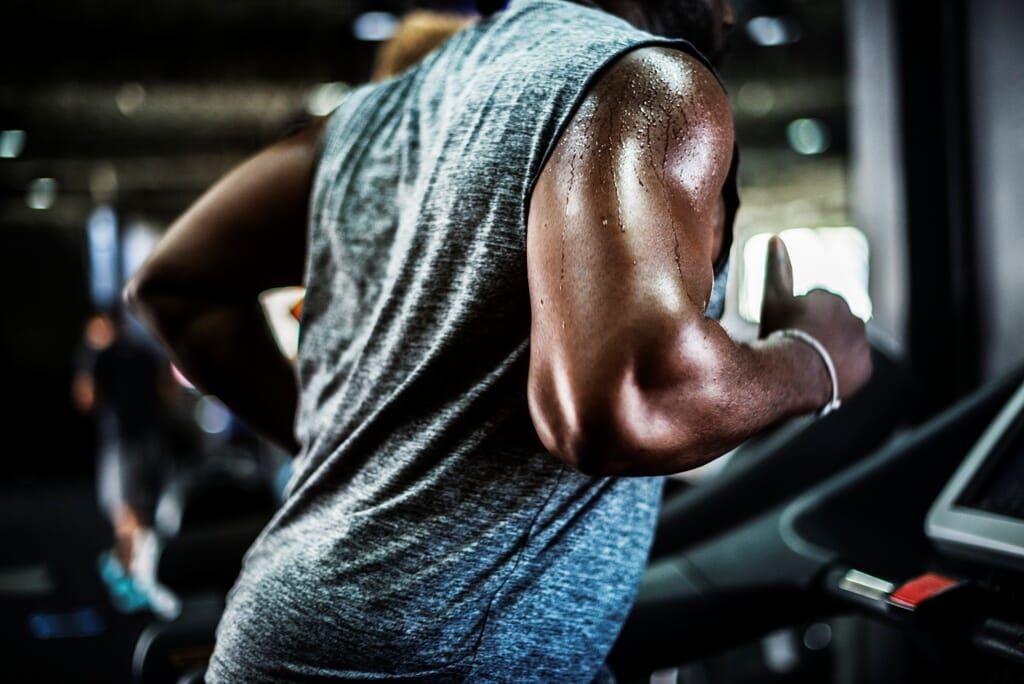 How Long Should You Run On An Elliptical To Lose Weight Effectively? One of the most frequent questions I have been asked has been, "how long should you run on an elliptical to lose weight?". After some thinking I figured I could not keep on ignoring this question and have been compelled to write an…
If you are using an elliptical to workout and lose weight, am sure you are asking yourself: how accurate are elliptical calorie counters? Sometimes people can get preoccupied with how many calories their ellipticals say they're burning. Burning calories means weight loss,…
Speed training is an important part of any sport and it can also be beneficial to anyone who is trying to improve their overall fitness. Speed training not only helps you to run faster, but can help you improve the…
Are you optimizing your daily schedule to its fullest potential? If you are someone who works out on a daily basis, you probably understand the importance of having a set schedule daily workout routine. However, in today's…
Are you tired of not seeing results from your current weekly exercise plan? Whether you are trying to lose or gain weight, your workout routine demands a dose of variety. In today's society, it is so…
Most fitness experts will tell you that bodyweight ab workout exercises by themselves are not likely to give you those washboard abs you are seeking. Neither will they help you burn that excess body fat or improve your overall health. If…
Are you considering buying an under desk bike or for a home gym or exercising while at the office? If so, you may want to read this article before you proceed and spend your hard earned money. Getting your…
So you have decided to finally get off the couch and get back into your fitness routine and back on track for get your weight loss goals but are wondering what the best home exercise equipment for weight loss…
So you are you are interested in finding, picking and buying an indoor cycling bike. With the overwhelming types and choices out there where do you start? How do you choose not only best exercise bike…
Upper body workout and strength is extremely important since your upper body controls many of your daily activities including, reaching, pulling, pushing and lifting. In addition, having a strong upper body helps to improve your overall flexibility, mobility…
For years fitness watches were to be used by men and fitness watches for women were practically unheard of – forcing women who wanted a watch to track their fitness to wear fitness watches designed and made for…
There are two basic types of exercise bikes, the upright bike and the stationary recumbent bike and many people simply don't know which bike is right for them. In this article "Upright vs Stationary Recumbent Bike: Which One Is Right…
If you are having difficulty deciding which one is better for you then this article on treadmill vs bike will give the information you need to decide which one of these two pieces of exercise equipment will best meet your needs…
How would you track your daily calories intake and how many calories you burned while exercising? It all comes down to picking the right and best fitness activity tracker. So this article will help and provide you with best…
Everybody is different and finding the right can often be a chore. Some machinery doesn't accommodate people with sensitive joints while others can be too expensive to maintain. That's why ellipticals are here to stay. They can be useful tools…