9 Helpful Tips To Pick The Best Running Shoes For Underpronation
 Category: Professional Running Tips, Expert Advice & More
Are you suffering from underpronation and need some helpful tips and hints to pick the best running shoes for underpronation? This article provides you with guidelines and advice on how to buy the best running shoes for underpronation for running or walking.
Buying the right running shoes can make all of the difference when you are out there. Not only will it make your running more efficient but it will also make the experience less painful. No one running shoe is right for every foot, people walk differently and have different body makeups. One such type is underpronation. Today we are going to take a look at how to buy the best running shoes for underpronation.
What is Underpronation?
Underpronation, sometimes known as supination, is a condition in which one has a high arch in their foot or an instep with little to no flexibility. The heel can be seen as leaning outward, and thus putting more weight on the outside of the foot. With the weight being on the outside of the foot, the smaller toes have more pressure than normal, making them more likely to get callused.
In many cases underpronation does not cause anything besides discomfort or pain when engaging in physical activity. Buying the best running shoes for underpronation will help to counter this.
What Causes Underpronation?
Underpronation is relatively rare but it does affect a number of people around the world. While being rare, there are people who are more likely to develop underpronation.
Those with the following are more likely to develop some level of underpronation:
You Were Born With It

High Arches

Tight Achilles Tendon

Foot or Leg Injuries

Wearing the wrong shoes
As you can see, some of these causes can be corrected or repaired but others can't. For those that can be repaired or corrected, it is important to do so. Underpronation can damage the foot and ankle if it is severe and measures aren't taken. Having the best running shoes for underpronation will help to prevent damage too and make it more comfortable for you to engage in physical activity.
Recommended:
10 Best Running Shoes ASICS For Men: A Runner's Buyer Guide
Underpronation vs. Overpronation
The term pronation refers to the amount your foot rolls inwards, people have varying amounts of pronation in both directions. Underpronation is simply when the foot rolls less inward than others. Overpronation is the opposite, when the foot rolls farther inward. Both conditions can cause problems when engaging in physical activities, but again the right shoes can help to compensate for that. Additionally, speaking with a medical professional can further help you to get your feet to the proper orientation.
Of interest, pronation does not just happen in the feet, it also happens in the arms.
Recommended:
22 Best Garmin GPS Running Watches To Buy For Your Workouts

9 Helpful Tips To Pick The Best Running Shoes For Underpronation
To help you buy the right shoe we are going to take a look at some of the best tips and tricks for buying the best running shoes for underpronation. Make sure to read all of the tips before you go looking for your best option.
1. Get Your Foot Assessed
Knowing how much your foot pronates can help you determine the degree that you need to focus on the following steps. There are several different ways to get your feet assessed to determine the exact amount of pronation. Speaking to a medical professional is one of those ways. The other is to go to a running shoe store and having them examine your feet. The higher your amount of pronation, the more you need to focus on the various aspects here and on getting a specialized shoe.
2. Lightweight Shoes
Lightweight shoes will help to prevent too much exertion on your feet. Look for lightweight shoes that won't make you work harder than anything else. A good number of running shoes can be found with lightweight yet durable materials. Make sure to ensure you pick the best material so the extra wear on the sides doesn't ruin your shoes quicker than you expected.
3. Toe Room
Your toes, especially the smaller ones, are going to take a lot of impact from running with underpronation. To help give your toes comfort and prevent crowding, having extra room is essential. Give your toes enough room to wiggle and move slightly but do not get a shoe that is so loose it slides back and forth.
4. Proper Cushioning
Mot only is space needed for your toes but you will need extra cushioning to help prevent damage to the toes and heel from the extra impact of the underpronation. When picking your running shoes, make sure to find shoes that have more cushioning than your traditional running shoe, especially in the areas where your foot impacts the most.
5. Add Insoles
No matter how your feet pronate, adding insoles can help to maximize the comfort of your runs. Numerous companies make insoles that are specifically targeted for those that have underpronation. Look for these. Insoles can also help to add the extra cushioning you need to reduce the impact of your underpronation.
6. Additional Outside Rubber
Shoes have a variety of different designs. When you have underpronation your shoes may have excessive wear on not just one side of the sole but also on the side of the shoe too. Pay extra attention to the side of the shoes that you consider, they should have more rubber on the sides of the shoes than a traditional shoe. Especially on the outside. This isn't just important for the lifespan of the shoes but also for the comfort of your feet.
As your foot lands on the ground, part of the outside of the foot hits the ground too. With the extra rubber, there is sole for that part of the foot, providing comfort.
7. Read the Reviews
One of the biggest benefits of the internet when it comes to shopping is the ability to easily find reviews. Before buying any the best running shoes for underpronation it is important to take the time and browse the internet for reviews of the shoes that you consider. Look at what they say about the lifespan, design, material, etc. All of this is important when buying a shoe.
Some websites, such as Amazon, allow for you to search the reviews for relevant words. Look for underpronation in the reviews specifically to see what other people have experienced from the shoes. Do not take a review's word for gospel and make sure to check for yourself.
8. Trying On The Shoes Is Essential
It is important to try on shoes in any case but when you are looking for shoes that are good for those with underpronation you will especially need to try on the shoes. Without trying on shoes you will not know whether or not they are comfortable. You also won't know whether they will fit your feet. Don't just trust someone else's reviews because all of our feet are different and what might fit perfectly for them might not for you.
9. Supportive Shoes
If all else fails or if you need help deciding between different shoes, supportive shoes are the best for any kind of pronation. Look for the shoe that has the most support. Typically this means looking for the higher quality shoes not the cheaper ones with lower quality materials.
Recommended:
10 Best Nike Running Shoes For Men: Performance Tested
Conclusion:
Now you know how to buy shoes for running with underpronation. Take each tip to heart and you will come out of the running store with the best the best running shoes for underpronation.
Make sure to bookmark this article because even the best the best running shoes for underpronation do not last forever and these tips will come in handy the next time that you need to buy shoes.
You can browse here for more Best Women's Running Shoes, Best Men's Running Shoes, Best Women's Trail  Running & Hiking Shoes or Boots, and the Best Men's Trail Running & Hiking Shoes or Boots.
Related posts & articles that may be of interest to you:

 
7 Tips For Choosing The Best Jogging Stroller For Runners with Infants
7 Tips To Know For Buying Running Shoes For Shin Splints
Picking The Best Running Shoes: Tips For Runners & Joggers
10 Best HOKA Running Shoes: Ultimate Buying Guide For Men
Top 10 Best Mizuno Men's Running Shoes: Ultimate Buying Guide
10 Best Mizuno Running Shoes For Women: Buying Guide with Reviews
11 Best Saucony Running Shoes For Men: Savings Buying Guide
10 Best Workout Shoes For Women On A Tight Budget: Buying Guide
10 Great Tips For Buying The Best Fitness Watches For Women
For years fitness watches were to be used by men and fitness watches for women were practically unheard of – forcing women who wanted a watch to track their fitness to wear fitness watches designed and made for…
Best Workout Bags: Ultimate Buying Guide For Cheap Gym Bags
Your guide to the best workout bags and cheap gym bags for both male and females Also Recommended For You: Best Wireless Earbuds For Working Out: Listing Guide 10 Best Garmin GPS Running Watches To Buy For Your…
10 Best Running Shoes For Men: Ultimate Buying Guide
Running is a tough task to ace, but when you have one of these 10 Best Running Shoes For Men by your side, your experience will surely become one of a kind. From sore muscles to extreme exhaustion, committing ourselves completely to…
Best Wireless Earbuds For Working Out: Listing Guide
Are you looking for the best wireless earbuds for working out and exercise? Here is a quick listing guide to some of the top best bluetooth and wireless earbuds all your workouts and for the gym.
Top Best Noise Canceling Headphones For All Fitness Workouts
Many people looking for wonder what the most important feature they should consider. It has hard to argue that having the best noise canceling headphones when you are exercising at the gym or doing your routine jogging exercise makes all the…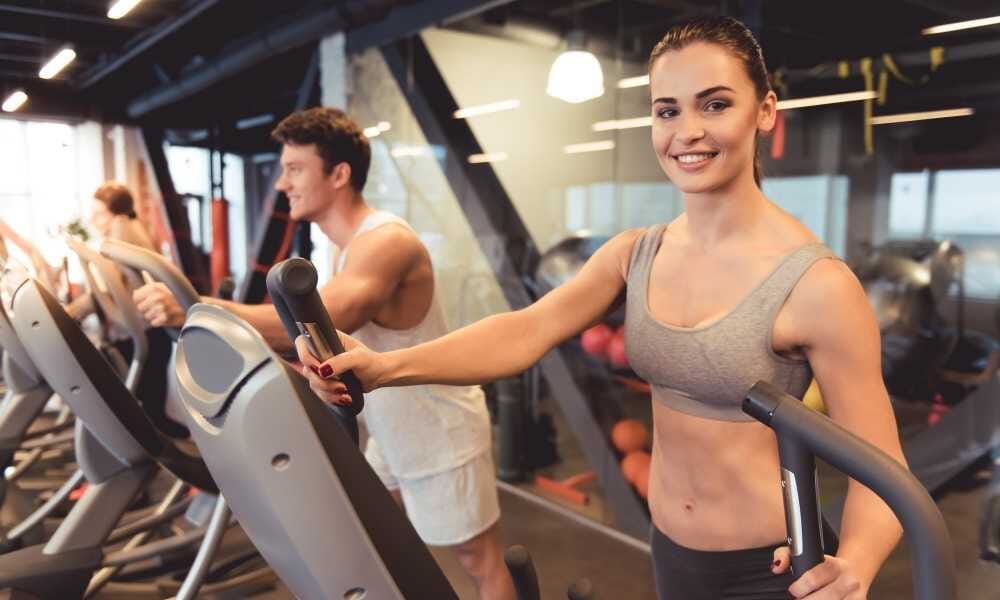 Here you will find the steps you need to take as a beginner using an elliptical machine, and how to use it. Read on to learn more.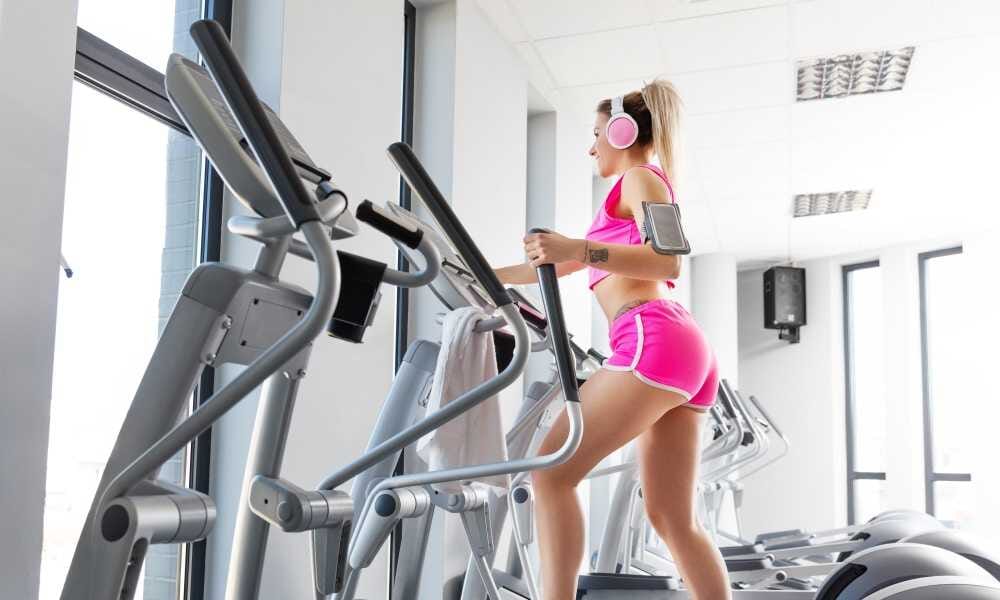 Elliptical machine doesn't specifically target the stomach and abdominal muscles, burning calories generally reduces the waistline to some degree anyway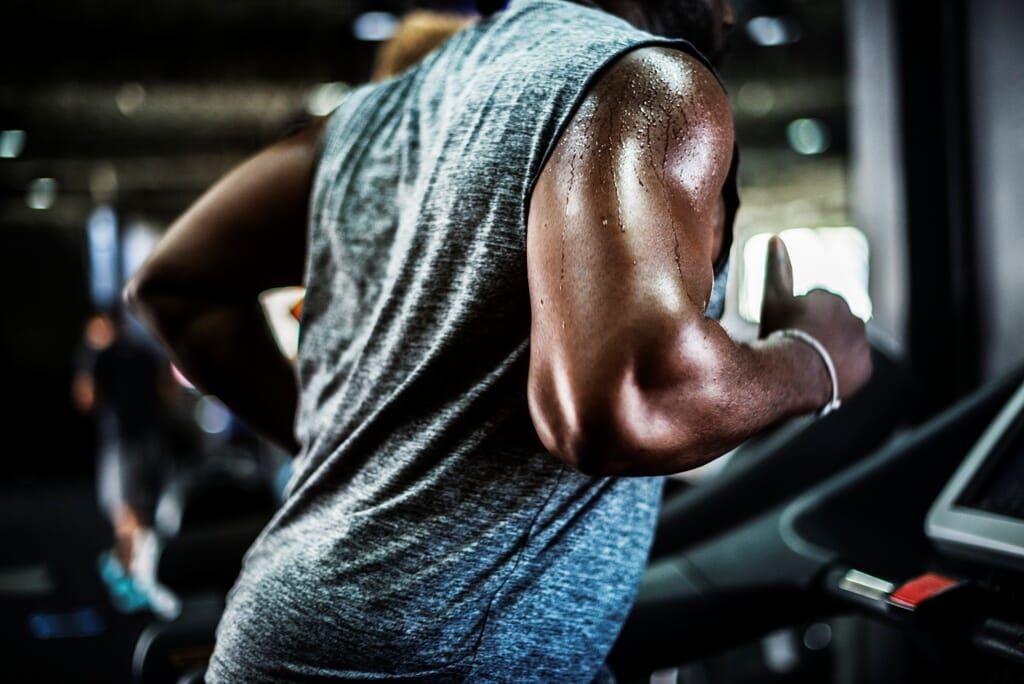 How Long Should You Run On An Elliptical To Lose Weight Effectively? One of the most frequent questions I have been asked has been, "how long should you run on an elliptical to lose weight?". After some thinking I figured I could not keep on ignoring this question and have been compelled to write an…
If you are using an elliptical to workout and lose weight, am sure you are asking yourself: how accurate are elliptical calorie counters? Sometimes people can get preoccupied with how many calories their ellipticals say they're burning. Burning calories means weight loss,…
Speed training is an important part of any sport and it can also be beneficial to anyone who is trying to improve their overall fitness. Speed training not only helps you to run faster, but can help you improve the…
Are you optimizing your daily schedule to its fullest potential? If you are someone who works out on a daily basis, you probably understand the importance of having a set schedule daily workout routine. However, in today's…
Are you tired of not seeing results from your current weekly exercise plan? Whether you are trying to lose or gain weight, your workout routine demands a dose of variety. In today's society, it is so…
Most fitness experts will tell you that bodyweight ab workout exercises by themselves are not likely to give you those washboard abs you are seeking. Neither will they help you burn that excess body fat or improve your overall health. If…
Are you considering buying an under desk bike or for a home gym or exercising while at the office? If so, you may want to read this article before you proceed and spend your hard earned money. Getting your…
So you have decided to finally get off the couch and get back into your fitness routine and back on track for get your weight loss goals but are wondering what the best home exercise equipment for weight loss…
So you are you are interested in finding, picking and buying an indoor cycling bike. With the overwhelming types and choices out there where do you start? How do you choose not only best exercise bike…
Upper body workout and strength is extremely important since your upper body controls many of your daily activities including, reaching, pulling, pushing and lifting. In addition, having a strong upper body helps to improve your overall flexibility, mobility…
For years fitness watches were to be used by men and fitness watches for women were practically unheard of – forcing women who wanted a watch to track their fitness to wear fitness watches designed and made for…
There are two basic types of exercise bikes, the upright bike and the stationary recumbent bike and many people simply don't know which bike is right for them. In this article "Upright vs Stationary Recumbent Bike: Which One Is Right…
It does not matter whether you live in a rural area, a small town or a large city, you can enjoy the many health and other benefits of jogging as an exercise. You can jog as a part of…
If you are having difficulty deciding which one is better for you then this article on treadmill vs bike will give the information you need to decide which one of these two pieces of exercise equipment will best meet your needs…
How would you track your daily calories intake and how many calories you burned while exercising? It all comes down to picking the right and best fitness activity tracker. So this article will help and provide you with best…
Elliptical machines and treadmills have a range of pros and cons. It really does come down to personal choice, and what you want to achieve.
Everybody is different and finding the right can often be a chore. Some machinery doesn't accommodate people with sensitive joints while others can be too expensive to maintain. That's why ellipticals are here to stay. They can be useful tools…