10 Easy Ways To Lose Weight And Get Back In Shape in 30 days!
Category:  Weight Loss & Dieting Tips

Want to achieve your weight loss goals faster than you thought possible? Here are 10 Easy Ways To Lose Weight And Get Back In Shape in as little as 30 days!
Losing weight is a dream almost all of us have in life but at the same time it is something that most dread to work on achieving. Often we think getting back in shape means doing a ton of exercise routines, compromising on delicious food and other stuff no one wants to do.
We all know the obvious benefit of losing weight which is being healthier. But that is not the only reason that fascinates people to lose some pounds. In these tough times around the world because the pandemic, losing weight is just one of those things you can work on to feel better about life.
What are some benefits of of trying out these easy steps to losing weight?
Improves your overall life span

Keeps heart diseases miles away from you

Reduces the threat of cancer in life

Makes you a more positive and confident person

Shows a significant improvement in happiness levels

Enables you to develop stronger bones and muscles
These are some of the benefits that fascinate people about losing weight but at the same time, you might think it is extremely hard to achieve. If you dig deeper, you will realize that there are tons of other simple ways that help you reduce the body fit and help you be healthy.

Recommended:
7 Best Peloton Alternatives You Can Buy At A Cheaper Price
10 Easy Ways To Lose Weight And Get Back In Shape in 30 days!
To make getting back in shape easier for you, here is a great list of some proven 10 Easy Ways To Lose Weight And Get Back In Shape:
1. Plan a diet that is enjoyable but healthy at the same time
This is probably not a surprise to any of you but food is the first change you will have to make in order to get back in shape. Eating healthy doesn't mean giving up all the good stuff that you love eating but focusing on how much you eat it.
You should focus on having a meal that consists of a little bit of everything that is healthy. Look up health options for your favorite food and give those a try and who knows? You might end up enjoying them more than you thought.
Fruits, Vegetables, Grains, Pulses, etc is all essential when it comes to a balanced diet. Give yourself cheat days as well but for the most part, add healthier food options in your day to day food.
2. Water is also a big part of losing some extra weight
This is one of the ways among the 10 Easy Ways To Lose Weight And Get Back In Shape that doesn't affect a lot but surprisingly it does. You will find a ton of studies and research online to prove this little fact.
Why do people push on the fact that water is crucial for losing weight? There are several reasons for it. Water enables you to cleanse your body and boost your metabolism. Water is healthier that many other calorie drinks in the market as well.
You can set up alarms throughout the day to remind yourself to drink plenty of water. You can find the amount you need to drink in a day online according to your body proportions and other details. So do take out some time to check it out and drink that much amount every day.
3. Sleep is just as essential as working out a lot
Sleep is underrated in many aspects of life and the process of losing weight also seems to overlook the importance of sleeping a lot. If you don't sleep, you will notice a significant difference because sleeping in fact improves body metabolism.
At least sleeping 8 hours a day will not only make you less cranky throughout the day but it also lessens the likelihood of obesity. Focusing too much on losing weight might tire you out which is why you need to sleep to gain your energy back.
Make sure that you are allowing yourself to relax for a couple of hours each day. Create a schedule for it as well if you feel the need to do that.
4. Cooking for yourself is a hobby that actually helps a lot
Cooking each day sounds tiring, time consuming and boring to some people but it is definitely something that will assist you to go back in shape.
We have included this as one of these easy ways to lose weight because it's also a hobby that will distract you from daily stress. Also when you cook for yourself, you know exactly what you are eating and how healthy it is for you.
Most store bought stuff is also significantly less healthier and expensive to say the least. So, cooking each day will not only make you healthy, it will also save you money.
5. Exercising daily will make losing weight easier
You might be thinking you don't have to workout at all for losing weight. But exercising is something that makes the process of losing weight simpler and comparatively shorter. So, consider spending some time of the day doing that for sure.
You don't always have to join a gym or take up a strict training routine to get back in shape. Spending some time in the comfort of your house doing mild exercising will also go a long way.
Take an hour out from your day and do some simple workouts on your own. It helps you spend some time by yourself but also enables you to work on your body for a while.
6. Work on reducing your daily stress levels
If you are a normal human being, you will get stressed one or the other throughout the day. Especially in uncertain situations like right now when we are stuck inside, stress levels can spike up easily.
This is another one of the easy ways to lose weight and live a healthier life that might take some time to implement but at the same time, it is so worth the benefits it will give. Even if you are having a hard time, keep in mind that you have to be calm.
There are unlimited ways to reduce stress and calm yourself down so try to find the way that works the best for you. It might sound atrocious but you will see a visible difference for sure.
7. Planning and Implementing will never fail you
There is very less in life that can be done without any kind of planning and dedication. Losing weight is also a thing you have to plan out almost perfectly to make it more realistic to get done.
Setting up your fitness goals and deciding on things you will do to achieve those goals is crucial. A solid plan will guide you throughout your fitness journey and reduce the chance of making mistakes.
Have small milestones and never forget to give yourself a pat on the back when you accomplish one of them. Work hard and focus hard on your planning as you progress and you will get a lot of success.
8. Keep a special eye on the portions of your food
It is okay to feel tempted to eat more when it's your favorite dish but that also is a thing that can pull you away from staying in shape. Reducing portion size is another one of the easy ways to lose weight and get back in shape that you will be told to do by many fitness experts.
If you have less food on your plate, it will be easier to eat less which in turn assist you to lose weight. It is also kind of mind control to eat less when you know you have more food. So you have to train your mind to do just that.
Food is probably the most tempting thing in the world which is why it's the first thing you need to look into when it comes to going back in shape. Always remember that all those small portions you eat now will bring the sweet result of reduced weight and long life.
9. Sugar is the biggest enemy of losing weight
The reason for including this on our list of the 10 Easy Ways To Lose Weight And Get Back In Shape is actually quite simple. Sweet things can lure any of us but it also is something that needs to be cut down when it comes to losing weight.
Sugar is the reason for gaining pounds as well as more storage of calories in your body. Desserts are tempting but they are also not good if you want to be healthy. So one of the things you must do is at least cut down processed sugar from your diet.
You can still eat things that have natural sugar in it which is also a way to stay healthy. You might spend some time in the grocery store trying to avoid processed sugar but once you learn how to do it, you would have already made the biggest progress possible.
10. Avoid distractions that stop you from being fit
At the end of the day, it's all about practicing to take up healthier habits in life that causes the biggest difference. There are many distractions that will come in between you and your goals which you have to learn to avoid.
Things like eating junk food or eating too much sugar are also distractions that will have to avoid at a point of time. You might feel like giving up sometimes but that's when it's necessary to push yourself harder towards losing weight.
After a while, it will become easier but at the very beginning, allow yourself to fight against these distractions and go past them. This is another one of the easy ways to lose weight that will sound absurd at the start but you will realize it's importance sooner or later.
Final Take:

Losing weight is a thing that requires a lot of patience and time but it also guarantees a lot of happiness at the end of it. These 10 Easy Ways To Lose Weight And Get Back In Shape have worked for many people around the world. We hope that these also enable you to achieve your weight loss goals and improve your happiness levels.
Check out the Apple Fitness Store, Garmin Fitness Tech Store, or the Fitbit Store for cool and in-demand fitness wearable tech gadgets.
Related posts & articles that may be of interest to you:
For years fitness watches were to be used by men and fitness watches for women were practically unheard of – forcing women who wanted a watch to track their fitness to wear fitness watches designed and made for…
Your guide to the best workout bags and cheap gym bags for both male and females Also Recommended For You: Best Wireless Earbuds For Working Out: Listing Guide 10 Best Garmin GPS Running Watches To Buy For Your…
Running is a tough task to ace, but when you have one of these 10 Best Running Shoes For Men by your side, your experience will surely become one of a kind. From sore muscles to extreme exhaustion, committing ourselves completely to…
Are you looking for the best wireless earbuds for working out and exercise? Here is a quick listing guide to some of the top best bluetooth and wireless earbuds all your workouts and for the gym.
Many people looking for wonder what the most important feature they should consider. It has hard to argue that having the best noise canceling headphones when you are exercising at the gym or doing your routine jogging exercise makes all the…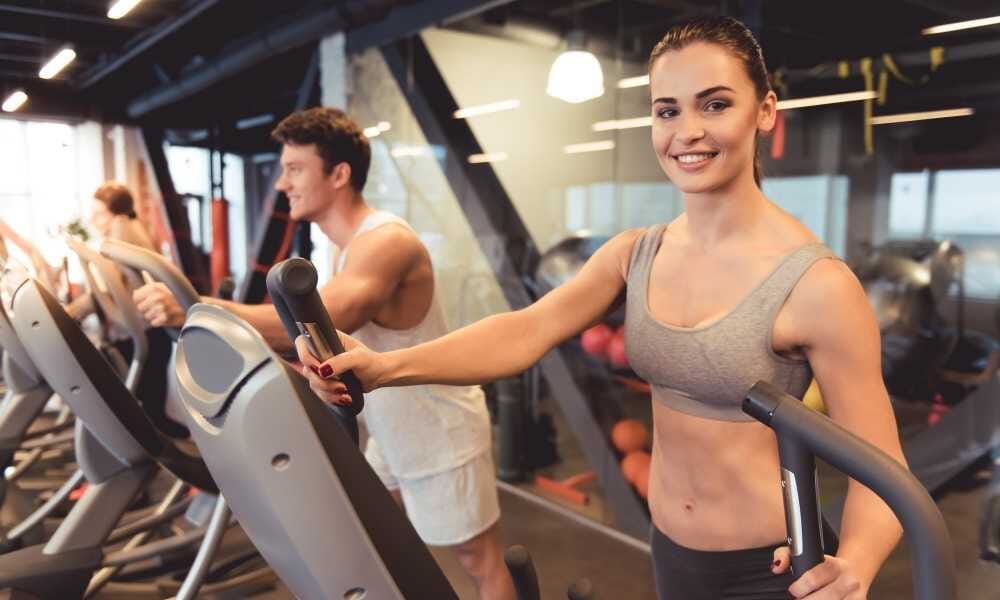 Here you will find the steps you need to take as a beginner using an elliptical machine, and how to use it. Read on to learn more.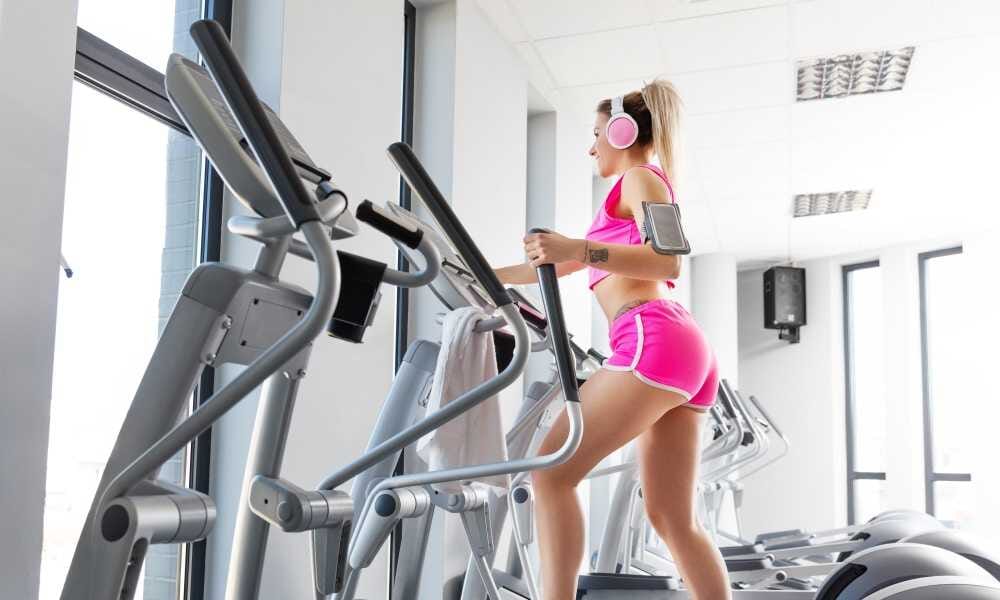 Elliptical machine doesn't specifically target the stomach and abdominal muscles, burning calories generally reduces the waistline to some degree anyway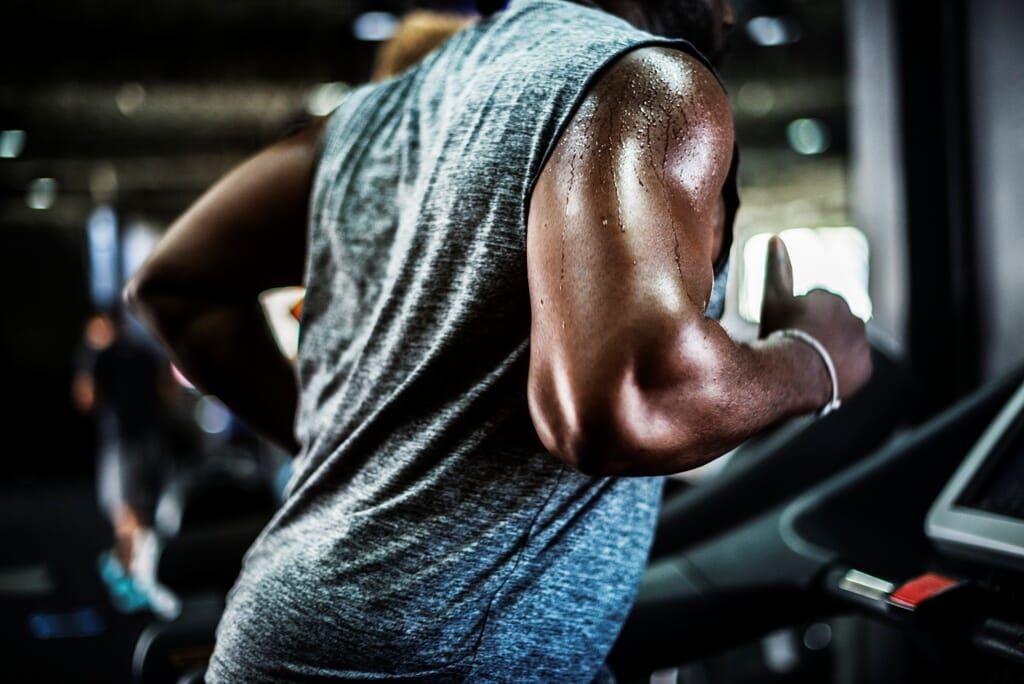 How Long Should You Run On An Elliptical To Lose Weight Effectively? One of the most frequent questions I have been asked has been, "how long should you run on an elliptical to lose weight?". After some thinking I figured I could not keep on ignoring this question and have been compelled to write an…
If you are using an elliptical to workout and lose weight, am sure you are asking yourself: how accurate are elliptical calorie counters? Sometimes people can get preoccupied with how many calories their ellipticals say they're burning. Burning calories means weight loss,…
Speed training is an important part of any sport and it can also be beneficial to anyone who is trying to improve their overall fitness. Speed training not only helps you to run faster, but can help you improve the…
Are you optimizing your daily schedule to its fullest potential? If you are someone who works out on a daily basis, you probably understand the importance of having a set schedule daily workout routine. However, in today's…
Are you tired of not seeing results from your current weekly exercise plan? Whether you are trying to lose or gain weight, your workout routine demands a dose of variety. In today's society, it is so…
Most fitness experts will tell you that bodyweight ab workout exercises by themselves are not likely to give you those washboard abs you are seeking. Neither will they help you burn that excess body fat or improve your overall health. If…
Are you considering buying an under desk bike or for a home gym or exercising while at the office? If so, you may want to read this article before you proceed and spend your hard earned money. Getting your…
So you have decided to finally get off the couch and get back into your fitness routine and back on track for get your weight loss goals but are wondering what the best home exercise equipment for weight loss…
So you are you are interested in finding, picking and buying an indoor cycling bike. With the overwhelming types and choices out there where do you start? How do you choose not only best exercise bike…
Upper body workout and strength is extremely important since your upper body controls many of your daily activities including, reaching, pulling, pushing and lifting. In addition, having a strong upper body helps to improve your overall flexibility, mobility…
For years fitness watches were to be used by men and fitness watches for women were practically unheard of – forcing women who wanted a watch to track their fitness to wear fitness watches designed and made for…
There are two basic types of exercise bikes, the upright bike and the stationary recumbent bike and many people simply don't know which bike is right for them. In this article "Upright vs Stationary Recumbent Bike: Which One Is Right…
It does not matter whether you live in a rural area, a small town or a large city, you can enjoy the many health and other benefits of jogging as an exercise. You can jog as a part of…
If you are having difficulty deciding which one is better for you then this article on treadmill vs bike will give the information you need to decide which one of these two pieces of exercise equipment will best meet your needs…
How would you track your daily calories intake and how many calories you burned while exercising? It all comes down to picking the right and best fitness activity tracker. So this article will help and provide you with best…
Elliptical machines and treadmills have a range of pros and cons. It really does come down to personal choice, and what you want to achieve.
Everybody is different and finding the right can often be a chore. Some machinery doesn't accommodate people with sensitive joints while others can be too expensive to maintain. That's why ellipticals are here to stay. They can be useful tools…